50,000 people marooned in Moulvibazar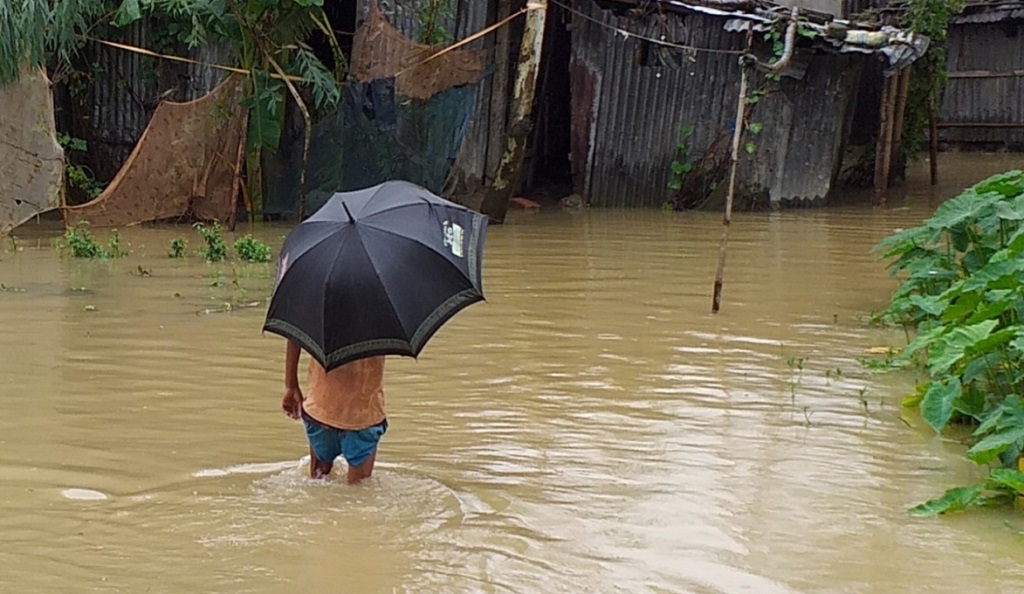 Moulavibazar Correspondent : An estimated 50,000 people were stranded in the district as rivers continue to swell from incessant rain and onrush of water from upstream.
Monu, Dhalai and Kushiara rivers are flowing 85cm, 24cm and 53cm respectively above the danger level.
According to Moulavibazar Water Development Board, new areas were inundated after an embankment collapsed at Bishnupur village in Rahimpur union of Kamalganj upazila. Previously, Rampasha, Haktiarkhola, Ghoramara and other villages in the area were flooded after the collapse of an embankment.
Overflow of the Dhalai River waterlogged several villages including Pratapi, Jagannathpur, Jaganshala at Rahimpur union while 300 families were marooned in Khalilpur union.
People of five villages in Bilashpar area of Sreemangal upazila were marooned because of onrush of water from upstream. Flash flood also left hundreds of people in Rajnagar and Kamarchak union marooned.
According to District Administration office, 46,000 people are stranded across Moulavibazar.
Those affected by flood have been provided with 36 metric tons of rice and 1,000 packets of dried food. Two shelter centers have been opened in Sherpur of Sadar upazila.