Stella Stevens: Nutty Professor and Poseidon Adventure star dies at 84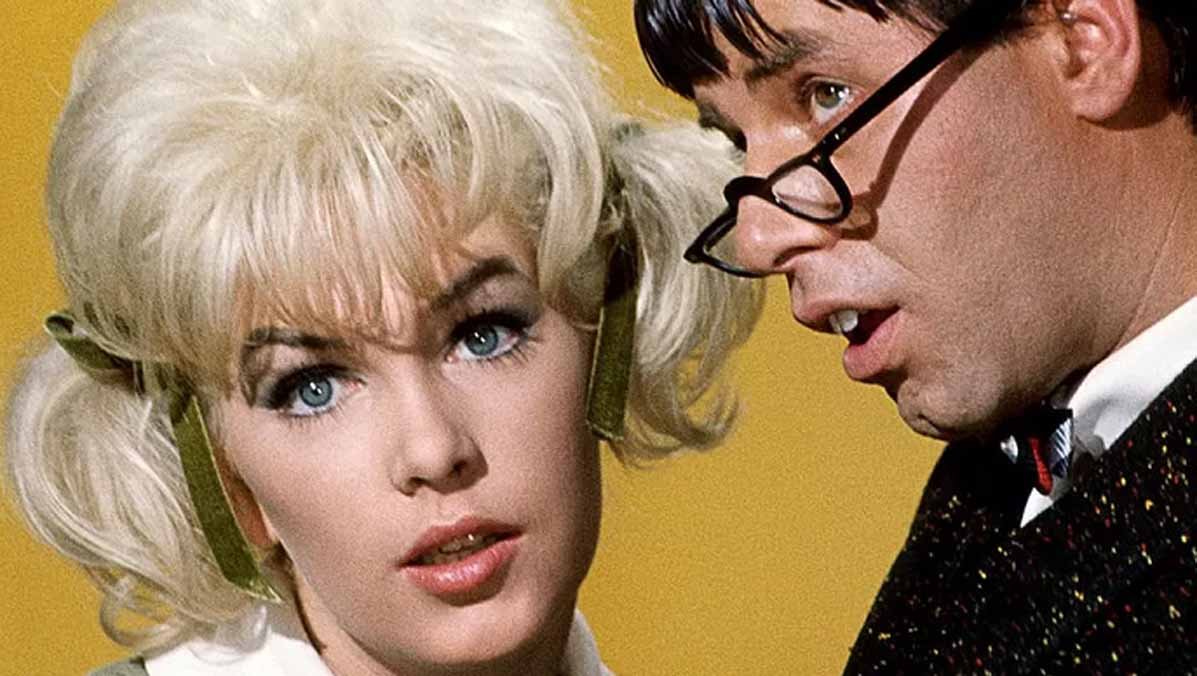 Hollywood actress Stella Stevens, who co-starred with Elvis Presley in Girls! Girls! Girls! and with Jerry Lewis in The Nutty Professor, has died at the age of 84, family members say.
Her son told the Hollywood Reporter she had been in a hospice for some time with Alzheimer's disease.
She is also remembered for her role in action movie The Poseidon Adventure.
Stevens worked in television, too, on series such as Murder She Wrote and Magnum, P.I.
Her friend and manager, Maria Calabrese, said: "It was an honour and a privilege to have worked with Stella, who was one of the most wonderful and gifted people."
Born in Yazoo City, Mississippi, in 1938 as Estelle Caro Eggleston, she wed electrician Noble Herman Stevens at 16 and gave birth to her first and only child Andrew.
Two years later, she divorced and began modelling and acting.
She was signed by 20th Century Fox after they discovered her performing at her college in Memphis, Tennessee. Later the studio dropped her, but she was signed by Paramount.
Stevens won a Golden Globe for her 1959 film debut as a chorus girl in Say One for Me, which also starred Bing Crosby and Debbie Reynolds.
In Girls! Girls! Girls!, starring opposite Presley in 1962, Stevens said she did not like the script, but Paramount told her she was contractually obliged to do it.
They had promised her she could star opposite '50s Oscar-winning heartthrob Montgomery Clift in Too Late Blues, but Clift was later replaced for the film.
In one of her most memorable roles, 1963 sci-fi comedy The Nutty Professor, Stevens played a student of Jerry Lewis' socially awkward university lecturer.
Desperate to impress her, he concocts a potion to transform himself into a charismatic hunk.
Stevens also played one half of a newlywed couple on The Poseidon Adventure, a shipwreck movie that became one of the biggest blockbusters of 1972. Her character met a grisly end.
o Hart, The Love Boat and Wonder Woman, where she played a Nazi judo champ who thought she could take on Lynda Carter's titular heroine.
She also directed two films – The American Heroine (1979) and The Ranch (1989), starring her son.
Stevens' second husband and partner of 37 years, rock guitarist Bob Kulick, died in May 2020.
His brother, Bruce – former guitarist for the US band Kiss – tweeted: "Legendary actress Stella Stevens, my brother's longtime partner, passed away this morning from a long illness.
"She is finally reunited with Bob today."