SCC Election : Anwaruzzaman`s campaign begins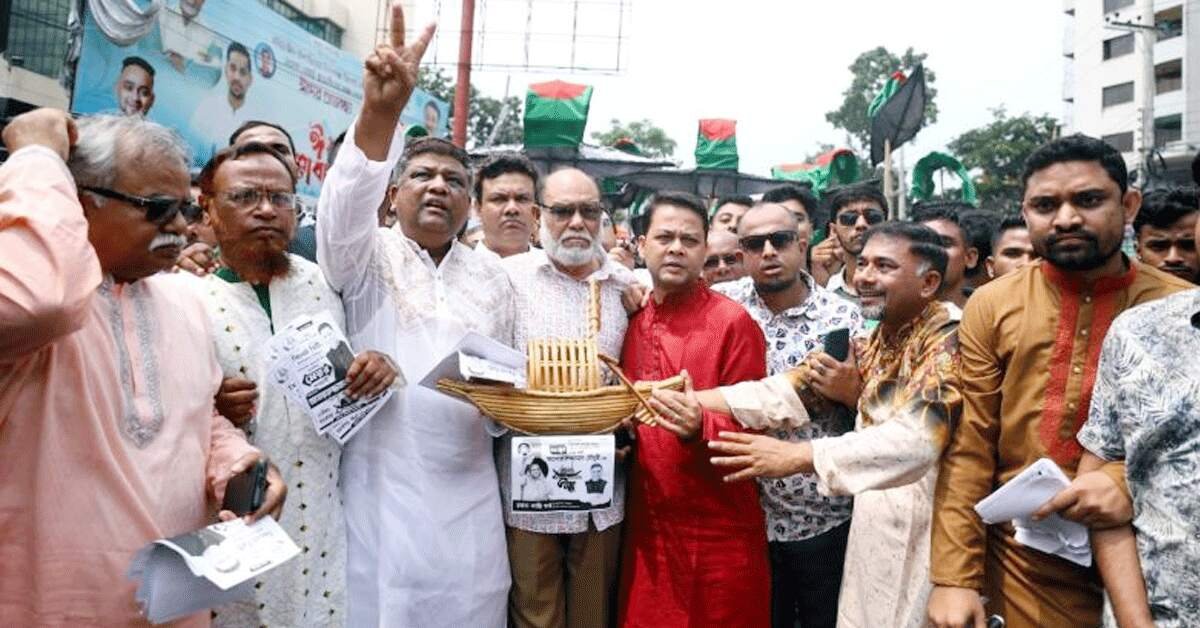 Bangladesh Awami League nominated mayoral candidate Anoruzzaman Chowdhury has started his official campaign in the Sylhet City Corporation election. Soon after the allotment of Pratik, he started campaigning in Mendibagh and Suburban areas of the city.
Today Friday (June 2) morning, immediately after the allotment of icons, he went to campaign with the leaders and activists. Bangabandhu Sheikh Mujibur Rahman, his daughter Prime Minister Sheikh Hasina and many other memorable political leaders of Bangladesh have chosen this symbol.
On the first day of the journey as their successor, he distributed leaflets with the activists in Mendibagh, suburbs and surrounding areas of Sylhet metropolis. During this time he exchanged skills with passers-by, traders and local residents.
Anwaruzzaman Chowdhury asked for everyone's prayers and sincere cooperation and expressed his promise to build a smart city if elected. It is the dream of many political leaders to run for election with this symbol. My dream has come true. If my dear city people make me win on June 21st by giving their valuable votes in Nauka Marka, then I will give my city people the smart Sylhet of their dreams.
During this time, he was accompanied by the President of Sylhet Metropolitan Awami League, freedom fighter Masuk Uddin Ahmad, Acting President of District Awami League Shafikur Rahman Chowdhury, General Secretary of Metropolitan Awami League Prof. Zakir Hossain, leaders of Sylhet District and Metropolitan Awami League, organs and affiliated organizations.
According to the schedule, the deadline for filing nomination papers for the Sylhet City Corporation elections was May 23, Tuesday. The selection of nomination papers was on Thursday, May 25. The date of appeal against selection of nomination papers was 26 to 28 May, from Friday to Sunday.
The date for disposal of the appeal was 29 to 31 May, Monday to Wednesday. The deadline for withdrawal of candidature was yesterday 1st June. Symbol allotment is today 2nd June, Friday.
Polling will be held in Sylhet City Corporation on June 21 as per the announced schedule.