Lord Mayor of Cardiff Council has accepted Dr. Bablin Molllik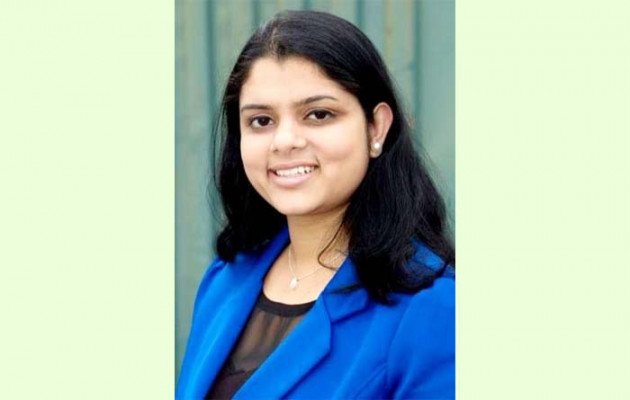 Muhammed Shahed Rahman :
Dr. Bablin Molllik has been elected Lord Mayor of Cardiff City, Wales, Great Britain.
Bangladeshi, pioneer of Bengali women's awakening, community activist, political Dr. Bablin Molllik has created history by being elected Lord Mayor of Cardiff City Council, the capital of Wales.
On 25 May 2023, Thursday, for the first time, of Bangladeshi origin. Dr Bablin Molllik officially took office as the 118th The Right Honorable Lord Mayor of Cardiff City Council.
Dr. Bablin Molllik took the responsibility of the mayor.
Bablin Molllik said – she is proud and happy to be elected Lord Mayor of Cardiff as a Bangladeshi for the first time.
She requested everyone's cooperation in fulfilling his duties. She urged the new generation to come forward in mainstream politics.
Bablin Molllik added that it is a matter of great pride to be the 118th Lord Mayor of Cardiff.
I am the 16th female Lord Mayor, the first Bengali female and the first Muslim Lord Mayor of Cardiff.
As well as the civic responsibilities that have been entrusted to me,
I am very keen to get out into the community to champion my chosen charity which will be UCAN Productions. Cardiff has so much to offer, and I look forward to the busy schedule ahead of me.
An extensive series of events are already being organized so that we can meet as many communities as possible across the city.
The Lord Mayor acts as the chief ambassador of the city's civic affairs and as the chairperson of full council meetings.
Newly elected Lord Mayor Councilor Bablin Molllik is a councilor for Cyncoed and Lakeside.
She was first elected to the council in 2017 and re-elected in 2022 and became Lord Mayor of Cardiff in 2023.
Bablin Molllik"s husband, Molllik Musaddek Ahmad, is a politically aware personality of Jagannathpur Upazila of Sunamganj district of Sylhet division. The family has been living in Wales for a long time.
Bablin Mollik, the daughter of Moulvibazar, Bangladesh, as the paternal heir. Father Md. Firuz is a well-known figure in the political arena of Bangladesh.
Bablin moved to the UK with his parents as a child.
Bablin has since grown in Cardiff, Wales.
Bablin studied A Level at St David's Roman Catholic Sixth Form College. Attended Marlborough Primary School, then attended Corpus Christi Roman Catholic School.
Bablin, the youngest of three children in a family of loving parents, completed a BSc degree in Biochemistry from Cardiff University and later a PhD in iBiology.