Two drug dealers arrested in Sreemangal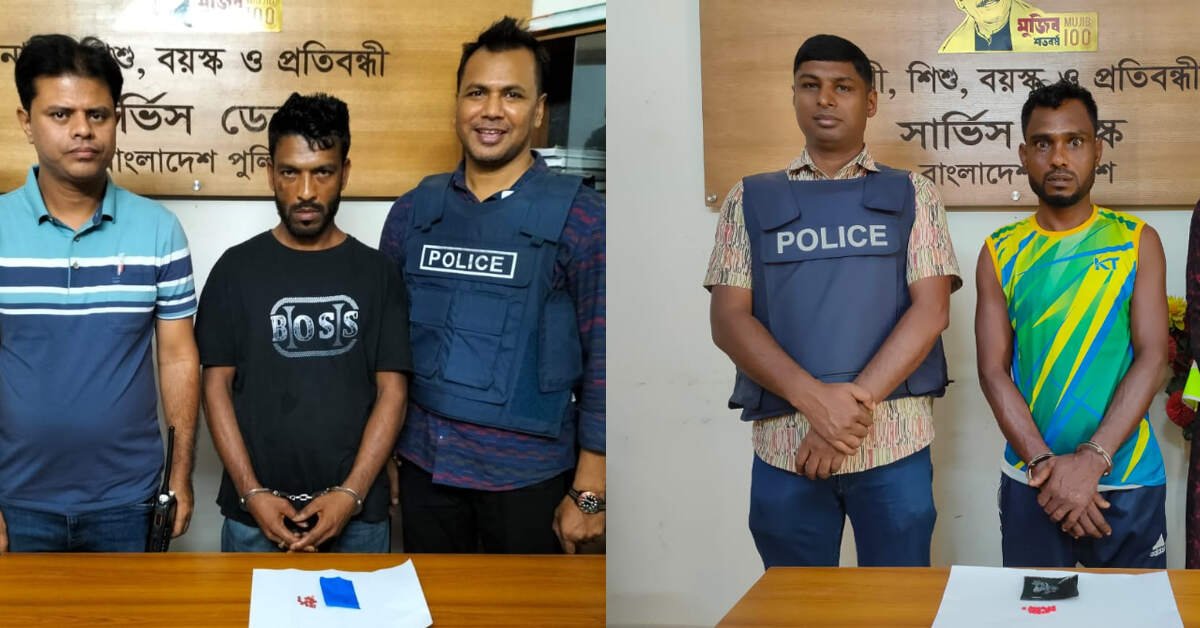 Two drug dealers named Md. Abdullah (35) and Md. Farooq Hossain (40) were arrested along with 41 pieces of yabas in two separate raids by the Srimangal police station.
Srimangal Thana SI Md. Anwarul Islam Pathan with the help of Sangya Sangya Officer Force conducted a raid at Gazipur (8th house) area of Ashidron Union No. 6 under Srimangal Thana last night (May 04) and arrested Md. Abdullah's tenant house.
Meanwhile, 21 pieces of Yaba tablets were seized from the custody of the detained Abdullah. The arrested Abdullah Srimangal is the son of deceased Nurul Haque of Gazipur (Atghar) village.
01 case under Narcotics Control Act has been registered in Srimangal police station. 03 more drug cases against the said accused are pending in the learned court.
In another raid of Srimangal police station, SI Md. Rafiqul Islam with the help of the officer force conducted a raid at the residence of Md Farooq Hossain, who was arrested in Kunjaban area under Srimangal police station at midnight today (May 05) and arrested him along with 20 pieces of Yaba tablets.
In this regard, 01 cases have been registered in Srimangal police station under the Narcotics Control Act. The arrested Md Farooq Hossain is the son of Md Abdur Rahman of Kunjban area under Srimangal police station. 04 more drug cases against Farooq Hossain are under trial in different police stations.