Awami League declered election management committee in Sylhet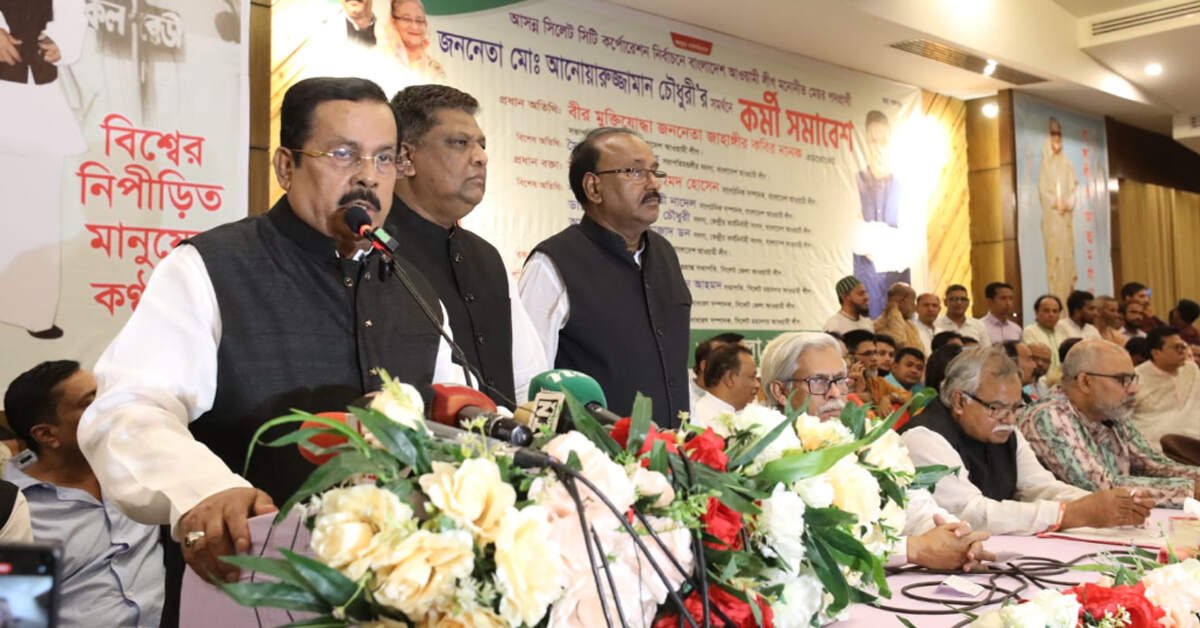 Sylhet City Corporation Election Management Committee has been announced by Bangladesh Awami League Organizing Secretary and Sylhet Division Leader Ahmed Hossain.
On Thursday (May 4) evening in an elite hall of the city, he announced this committee in the speech of the special guest at the worker meeting organized by Sylhet district and metropolitan Awami League.
Metropolitan Awami President Vir Muktijodha Masuk Uddin Ahmad, Co-Chairman District Awami League Acting President, Former Member of Parliament Shafiqur Rahman Chowdhury, Member Secretary Metropolitan Awami League General Secretary Professor Zakir Hossain and Sylhet District Awami League General Secretary and District have been made the Chairman of the Election Management Committee. The chairman of the council is Advocate Nasir Uddin Khan.
Also candidate Anwaruzzaman Chowdhury was declared member secretary.
This five-member committee will form a full-fledged committee later. In addition to metropolitan Awami League and district Awami League, leaders of various professional and social organizations will be included in that committee.
President of Sylhet Metropolitan Awami League presided over by freedom fighter Masuk Uddin Ahmeder and acting General Secretary of District Awami League Mohammad Ali Dulal and Acting General Secretary of Metropolitan Awami League ATM Hasan Zebul were present as chief guest Jahangir Kabir Nanak, presidium member of Bangladesh Awami League. Presidium member of Bangladesh Awami League Syeda Zebunnesha Haque was present as a special guest.
Also, Central Organizing Secretary Shafiul Alam Chaudhuri Nadel, Central Executive Committee Member Dr. Mushfiq Hossain Chowdhury, Azizus Samad Don, Acting President of District Awami League Shafikur Rahman Chowdhury, Member of Parliament for Sylhet-3 Constituency Habibur Rahman Habib were also present and spoke as special guests.
President of Bangladesh Jubo Mahila League Daisy Sarwar, former general secretary of Bangladesh Chhatra League SM Zakir Hossain and leaders of Sylhet district and metropolitan Awami League, organs and affiliated organizations also spoke.