Police action to prevent `Truck DJ party` in Sylhet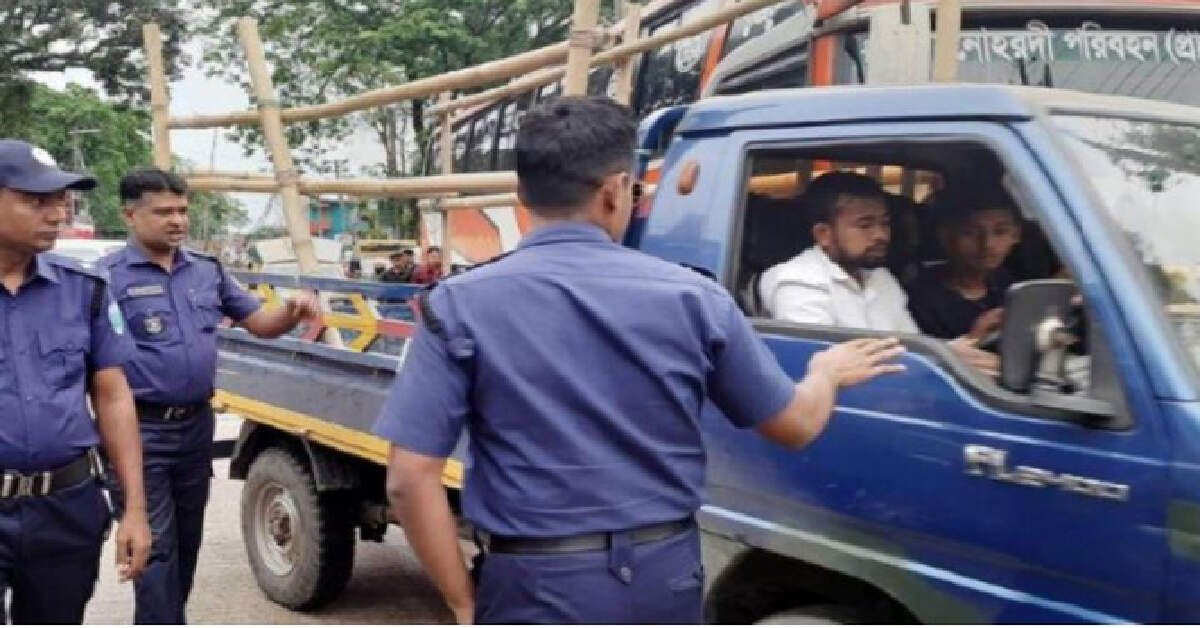 On the occasion of Eid, the police have entered the field to stop the DJ parties in the tourist area of Sylhet, playing music in trucks and going somewhere on motorcycles.
Police said that this initiative has been taken to ensure peaceful movement of tourists and prevent road accidents.
On Sunday Sylhet District Police raided the roads of various tourist areas of Jaintapur, Goainghat and Companiganj.
According to police sources, the police stopped the DJ party going to the tourist center playing musical instruments in an open truck on Jaintapur and Biyanibazar roads. The truck driver was fined.
This arrangement has been taken under the direction of Superintendent of Police of Sylhet District Mohammad Abdullah Al Mamun said Assistant Media Focal Point Officer of District Police Shyamal Banik.
He said that several motorcycles were also seized during the operation.
On the other hand, under the direction of Sylhet Metropolitan Police (SMP) Police Commissioner Ilyas Sharif, importance has been given to preventing road accidents and not disturbing tourists in tourist areas.
Stating that the police are in the field, SMP Additional Deputy Commissioner of Police (Media) Sudeep Das said that every year during the Eid holidays, youths riding on motorcycles die. This time, importance is being given to the group chat of bikers. So that these bikers themselves are protected and do not cause annoyance to tourists.