UAE's ADNOC Gas shares surge 19% in $2.5bn IPO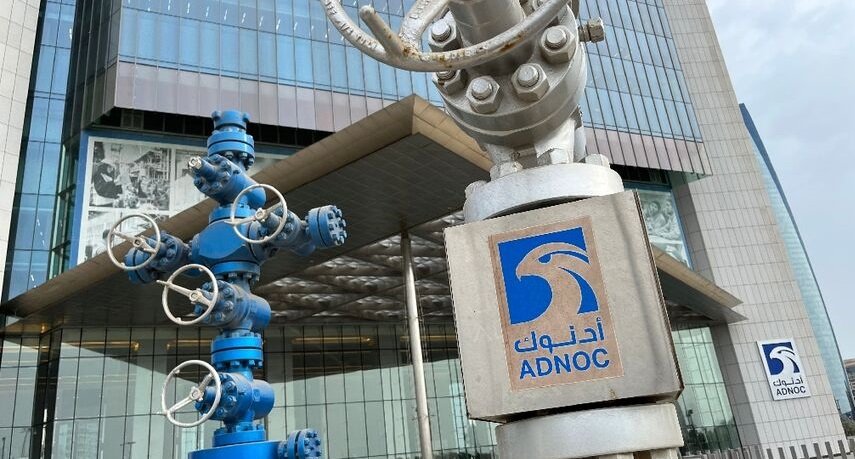 Shares in the United Arab Emirates' ADNOC Gas rose 19 percent in their first day of trading on Monday in a $2.5 billion initial public offering that aims to tap into growing demand for the fuel.
ADNOC Gas, a subsidiary of state-owned energy giant Abu Dhabi National Oil Company (ADNOC), closed at 2.82 dirhams ($0.77) after opening at 2.37 and briefly hitting 2.96 on the Abu Dhabi stock exchange.
ADNOC Gas, which only became operational at the start of this year, is the bourse's biggest flotation yet. The overall market was down 0.6 percent at 9,767.63.
At more than 50 times oversubscribed, it was the biggest demand ever seen for an initial public offering in the Middle East and North Africa, outstripping oil firm Saudi Aramco's world-record $29.4 billion listing just over three years ago.
The final offer price of 2.37 dirhams, near the top of its range, implied a market capitalisation of around $50 billion for the new company.
"Demand for the stock was expected to remain strong after listing with the favourable pricing," Monica Malik, chief economist at UAE bank ADCB, told AFP.
The rapidly organised IPO follows last year's scramble for alternative gas resources after Russia's invasion of Ukraine, and comes as countries search for cleaner fuels to mitigate global warming.
– 'Transition fuel' –
ADNOC, the United Arab Emirates' key revenue-earner, retains a 90 percent stake in the subsidiary formed from its former gas processing, LNG and industrial gas units.
Gas is being touted as cleaner than other fossil fuels as countries around the world strive to reduce their emissions.
Energy consultant Roudi Baroudi, who heads the Qatar-based Energy and Environment Holding firm, said Liquefied Natural Gas (LNG) was "the most important transition fuel" in the move away from more polluting hydrocarbons.
In 2021, the UAE produced 57 billion cubic metres (bcm) of natural gas, or about 1.4 percent of global output, according to the BP Statistical Review of World Energy.
That same year, the Emirates exported 8.8 bcm of LNG, 1.7 percent of world LNG exports, the Statistical Review said.
"As global efforts to battle climate change gain pace, the role of natural gas in general… is widely expected to grow," Baroudi said.
"ADNOC enjoys a solid reputation, so it was to be expected that the ADNOC Gas IPO would attract strong interest."
ADNOC Gas could be the first in a series of share offerings in Abu Dhabi this year.
At least eight companies are expected to follow, Bloomberg said, citing Sameh Al Qubaisi, director general of economic affairs at Abu Dhabi's Department of Economic Development.