Habiganj is growing golden fiber plantation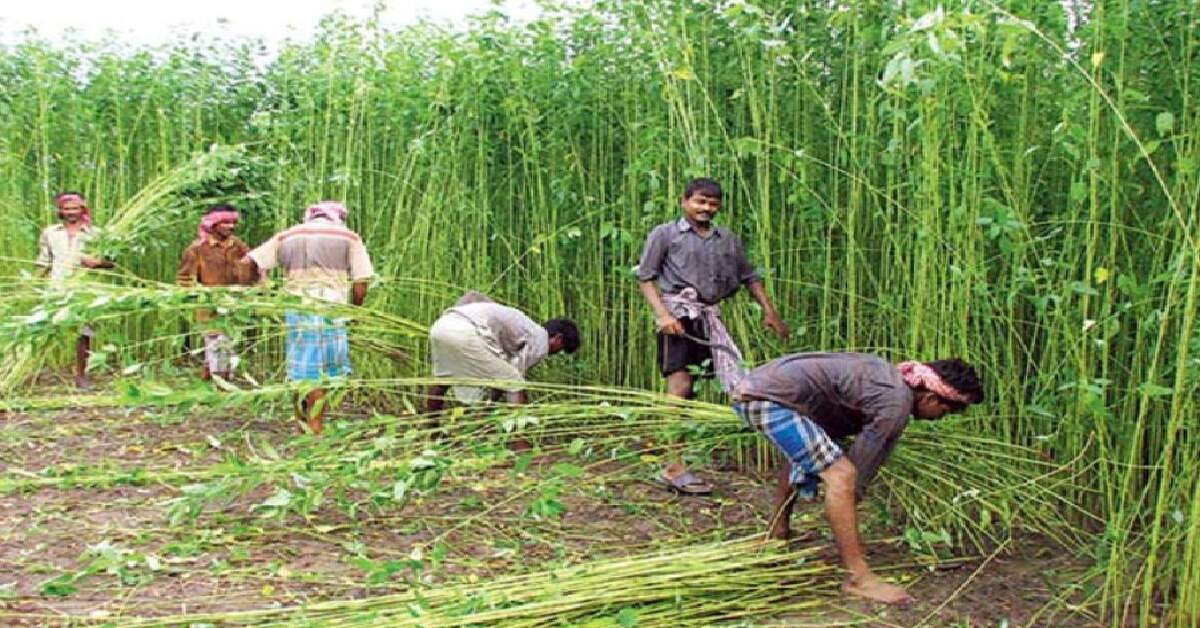 The cultivation of 'Sonali Ansh' jute in Habiganj is increasing every year. In three upazilas of the district, many people are making good profit by cultivating jute. Farmers are also getting good prices for jute in the market. Farmers said that jute cultivation is increasing due to their personal efforts. Government incentives would have been better.
Sources from the District Agriculture Office said that Habiganj's climate and soil are suitable for jute cultivation. Jute production has increased in Madhavpur, Lakhai and Baniachong upazilas of the district in the last one year. Generally Tosha type jute cultivation is more in this region. Jute is planted in March and harvested in June.
Farmers say jute seeds are sown during Chaitra-Baishakh months. Jute is harvested in the full monsoon season of Ashad-Shravan month. was later awakened. They get more profit by selling jute fiber. But jute is not a felana. They have also been selling at good prices for the past few years.
Abdul Awal (57), a jute grower of Bulla village of Madhavpur upazila, said that he earned Tk 300,000 by growing jute on three acres of land in the last jute season. It costs 40 thousand rupees to grow jute on one acre of land. A profit of Tk 120,000 was made by selling that one acre of jute. That is why the farmers of the area cultivate jute instead of Aush paddy.
Dulal Khan (55), a jute grower of the same area, said that it costs Tk 75,000 to grow jute on one hectare of land. Jute of the same field can be sold for 2 lakh 55 thousand rupees. Excluding expenses, the income is 1 lakh 80 thousand taka. But if you plant paddy on the same amount of land, you get 90 to 1 lakh taka. Apart from that the market price of jute is good. He said that last year he sold jute for Tk 3,500.
Farmer Fazlul Haque (52) of Haldarpur village of Baniachong upazila said that if they get assurance of seeds and fertilizers and supervision of agriculture officials, they will be more focused on jute cultivation. Sometimes they have to fall into this crisis. He thinks it is important to solve them.
Talking to some jute farmers, it is known that they buy jute seeds from the market. Prices of seeds and fertilizers are within reach. However, the agriculture department officials do not come to the field. If there is any difficulty, it is difficult to reach them even by going to the office.
Sources of the District Agriculture Department said that after reviewing the accounts of the last 3 years, it can be seen that the target for jute cultivation in Habiganj in the financial year 2019-20 was 390 hectares. Cultivation is done in 425 hectares of land. Among them, jute is cultivated on 330 hectares in Madhavpur upazila, 30 hectares in Baniachong and 30 hectares in Lakhai upazila. The target for FY 2020-21 was 425 hectares. The target is fully met. In the financial year 2021-22, jute was produced on 430 hectares of land. In the current fiscal year 2022-23, the target of jute cultivation has been set at 430 hectares of land. The people concerned think that the cultivation of jute will increase this year.
Habiganj Agricultural Extension Department Deputy Director Noore Alam Siddiqui said that jute plantations are increasing little by little every year. The weather and soil of this district is suitable for jute cultivation. But out of nine upazilas only three upazilas grow jute.
Because, the farmers here are used to only rice cultivation. The agriculture office tries to convince the farmers that jute can be more profitable than rice. However, he thinks that jute cultivation will increase in this district if the government gives various facilities to the jute farmers including agricultural materials.
Nur Alam Siddiqui also said that whatever success has been achieved in jute cultivation in this district is due to the personal initiative and efforts of local farmers. However, he will investigate and take action if farmers have any complaints about the negligence of agricultural officials.