Top 5pc contractors grips 26pc share in govt procurement: TIB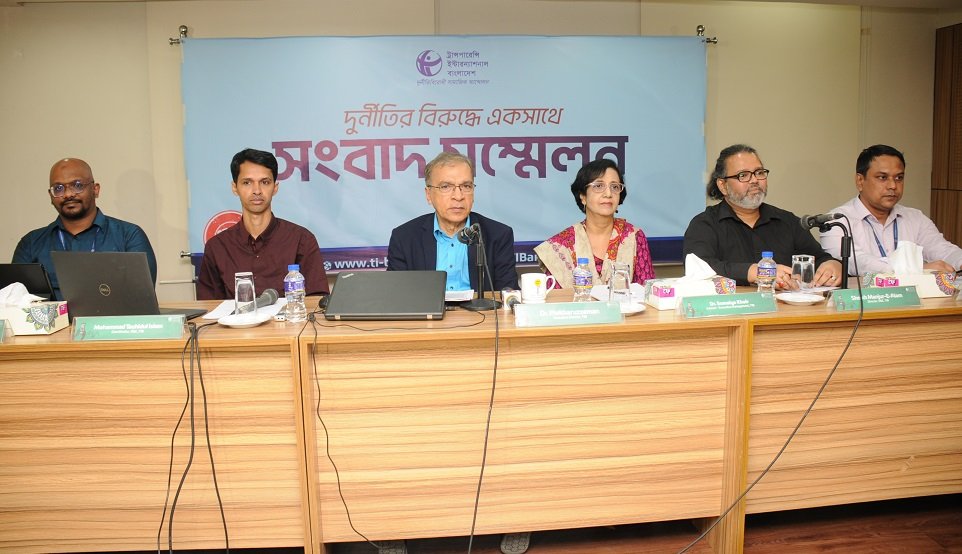 Top five percent contractors account for 26% market share of government procurement, according to a Transparency International Bangladesh (TIB) study unveiled today.
Although the implementation of online-based government procurement (e-GP) in Bangladesh is almost a decade old, it has not been able to create an environment of fair competition, but the three-way nexus of government departments, political influential groups and contractors has given a new dimension to it, it said.
TIB made the remarks at a press conference on the occasion of the release of a research report titled "E-Government Procurement in Bangladesh: Trends Analysis of Competitive Practices (2012-2023)".
"The e-GP process started as a very important positive step in Bangladesh, with the main goal of ensuring transparency and open competitive procurement in the public sector. E-GP has facilitated procurement processes, reduced processing costs, but market capture and monopolization in bid submissions and submissions has continued and has actually been institutionalised," said TIB Executive Director Dr Iftekharuzzaman.
"The main message of our report is that a kind of market capture process has become fairly institutionalized in the government procurement process. However, the main purpose of e-GP was to control and prevent this market share," he said.
The share of work of the top five percent contractors is increasing every year, on an average; about 30 percent of the work is in the hands of these contractors, said the TIB report.
The share of work done by the top five percent of contractors is increasing every year. On an average, these big contractors are getting more than 26 percent of the work and the bottom 10 percent of the contractors are getting only two to three percent of the work, it said.
"Such a situation cannot in any way ensure the highest value of public money. We believe that due to political influence and three-way nexus of contractors with public procurement companies, on the one hand, the expected benefits of e-GP are not being achieved, on the other hand, there is a massive monopoly of the public procurement process," he also said.
"Overall, we believe that if there is a will, the authorities can identify the weaknesses in the procurement process and take adequate action through the analysis of the existing data in the government database," added the TIB executive director.
At the time, TIB presented six recommendations for the consideration of the concerned authorities in the interest of making e-GP free and competitive.
TIB Outreach and Communication Department Director Sheikh Manzur-e-Alam moderated the programme while Mohammad Touhidul Islam, coordinator of the same department, presented the keynote paper.