Ekushey Padak-winning dancer Zeenat Barkatullah passes away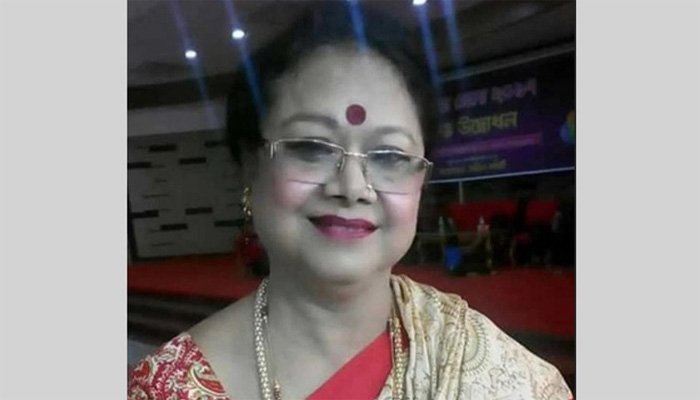 Ekushey Padak-winning dancer and actor Zeenat Barkatullah passed away on Wednesday.
Bijori Barkatullah, daughter of Zeenat Barkatullah and renowned actor, confirmed the news. she said her mother, who had been suffering from several health complications, at around 4:45 pm at her Dhanmondi residence in the capital.
Zeenat Barkatullah is survived by her two daughters.
Earlier, Zeenat was admitted to a private hospital in Dhaka, due to a lung infection and internal bleeding in her brain in March. At that time, she was in Intensive Care Unit (ICU) for five days.
In her illustrious career, Zinnat Barkatullah served as the director of the production department as well as the dance and music departments at Bangladesh Shilpakala Academy.
She attended the Performing Arts Academy after receiving her Master's degree in Sociology from Dhaka University and also earned a six-year diploma from the Bulbul Lalitakala Academy.
She was recognised for her performances for a wide range of dance styles, including the likes of Kathak, Bharatnatyam, Manipuri, and folk dance. She acted in more than 80 small screen productions.
She received Ekushey Padak in 2022 for her contribution to dance.
She also received prestigious awards, including the UNESCO award, Natya Sabha Award, Tarokalok Award, BACHSAS Award and Bangladesh Shilpakala Academy Award.