BGMEA wants Nepal cooperation in apparel export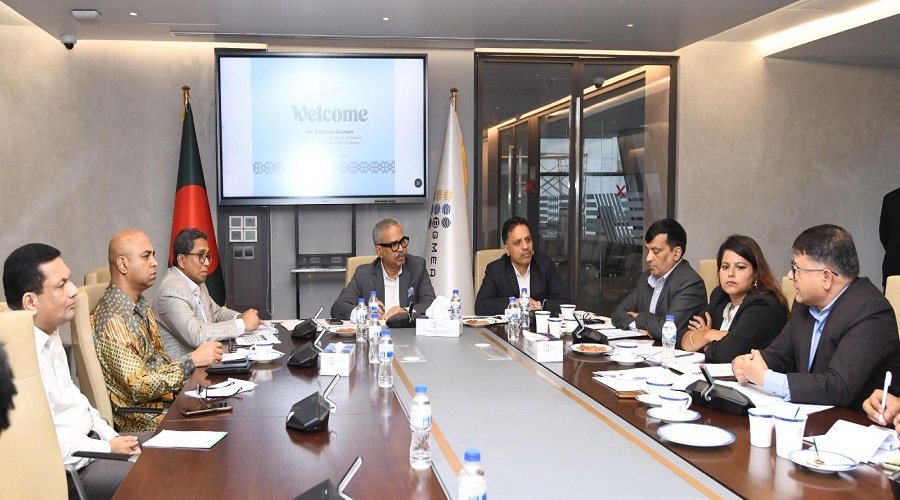 The Bangladesh Garment Manufacturers and Exporters Association (BGMEA) has sought cooperation from Government of Nepal to boost apparel export.
A delegation representing the Ministry of Industry, Commerce and Supplies of Nepal held a meeting with BGMEA president Faruque Hassan at latter's office in Dhaka on Wednesday.
Both parties discussed issues of mutual interests, potential areas of collaboration, and trade and investment opportunities between the two countries.
Nepal Department of Industry director general Baburam Gautam exchanged ideas and information with BGMEA president Faruque Hassan.
The discussion encompassed a wide range of topics, including the thriving readymade garment industry in Bangladesh, its future prospects, and strategic vision for its continued growth.
During the meeting, Faruque Hassan shared insights into Bangladesh's emphasis on diversifying its market for garment exports and its ongoing efforts to explore new export destinations.
He expressed a keen interest in exporting readymade garments to Nepal and emphasized the importance of collaboration between the two countries to unlock mutually beneficial opportunities.
The Nepali delegation highlighted the investment potential within Nepal and showcased the various opportunities available to investors. In the meeting, both parties expressed willingness to work together to realise mutual benefits.