Now AL announces 8-day programme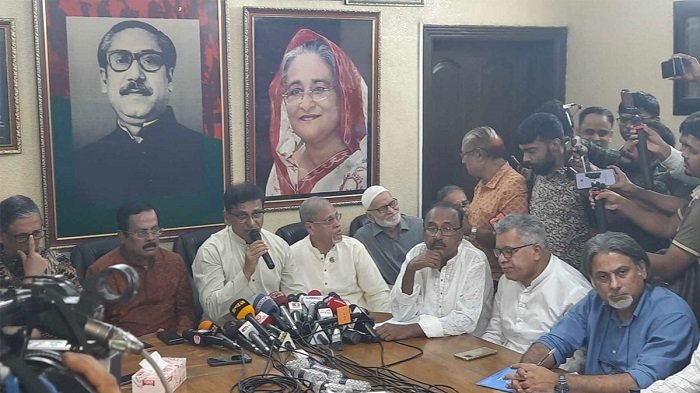 The ruling Awami Lwague has announced its 8-day non-stop programmes starting from September 23.
After a meeting, the party joint general secretary Mahbubul Alam Hanif announced the programmes, to be held in Dhaka outside the capital, on Tuesday from its Dhanmondi office.
On September 23, AL will hold a rally at Baitul Mukarram's south gate.
Metropolitan North AL will hold rally in Uttara and South AL at 2:30 pm On September 25, the party will hold rally in Keraniganj on September 25, in Tongi on September 27. On September 28, they will offer doa after Asr prayer ahead of Eid-e-Miladunnabi and Prime Minister Sheikh Hasina's birthday.
On September 29, AL will hold discussion at Bangabandhu International Conference Center and on September 30 Krishak League will hold rally at 2:30pm.
Earlier, opposition BNP has announced its 15-day programme starting from Tuesday (September 19) to press home its one-point demand.