Two held with 41-kg hemp in Moulvibazar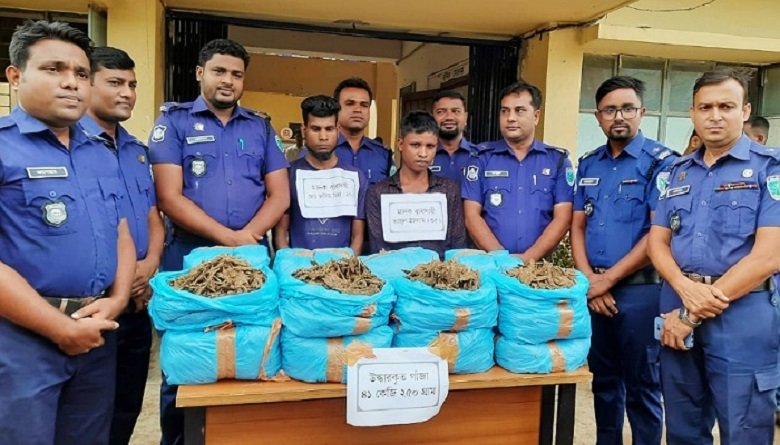 Police in a drive arrested two alleged drug peddlers along with 41.25 kilograms of hemp from Kamolganj upazila in Moulvibazar district on Thursday night.
The arrested are Tajul Islam, 35, a resident of Bade Mansur area under Kulaura municipality and his brother-in-law Md Jasim Miah, 27, of Islamnagar village under the upazila.
Kulaura Police Station officer-in-charge Md Abdus Salek said acting on a tip-off, a team of the police station conducted a raid in a garage space at Bhatera bazaar and arrested the duo red handed along with the drugs.
During primary interrogation, they confessed that the duo along with two others collected the drugs from Habiganj 's Chunarughat upazila and stored in the garage to smuggle it to Dhaka, he said.
A case was filed with the police station accusing four persons under Narcotics Control Act and police are trying to arrest the two other accused, the OC added.