Deputy Attorney General Imran dismissed from job: Law minister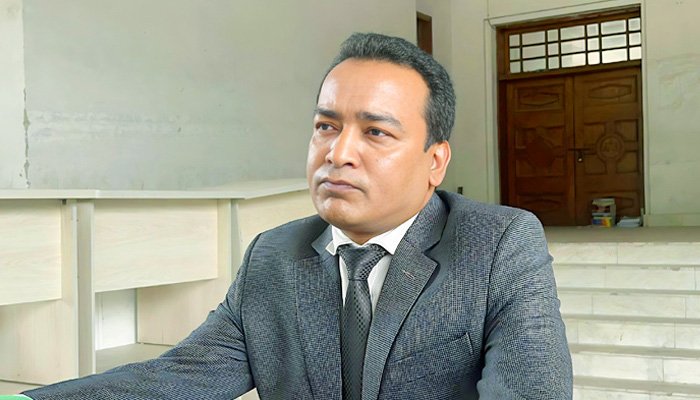 Deputy Attorney General Imran Ahmed Bhuiyan has been sacked for allegedly breaching discipline by making media statement over Nobel laureate Muhammad Yunus without permission from his superior authority.
Law Minister Anisul Huq informed this while replying to a question from journalists at Akhaura Railway Junction in Brahmanbaria Friday morning. A notification in this regard would be issued soon, he added.
Deputy Attorney General Imran Ahmed Bhuiya on Monday refused to sign a statement allegedly prepared by the attorney general's office in protest against the statement of world leaders over trial proceedings against Muhammad Yunus.
DAG Imran told before the press that he will not sign the statement to be issued by his office as 'Muhammad Yunus is being harassed' by trial proceedings.
However, Attorney General AM Amin Uddin said the attorney general's office did not ask anyone to sign any statement.
Following the day, Law, Justice, and Parliamentary Affairs Minister Anisul Huq said DAG Imran has violated the state's discipline by speaking to the media without permission of the attorney general over signing a statement against Nobel laureate Dr Muhammad Yunus.
On August 28, global leaders, including more than 100 Nobel laureates, issued an open letter to Prime Minister Sheikh Hasina, saying: "We are alarmed that he [Yunus] has recently been targeted by what we believe to be continuous judicial harassment."
In response to the call from world leaders to suspend legal action against Yunus, a total of 171 notable citizens, intellectuals, and professionals in Bangladesh issued a joint statement on September 2.