Fuel traders in Khulna threaten to go for strike from Sept 3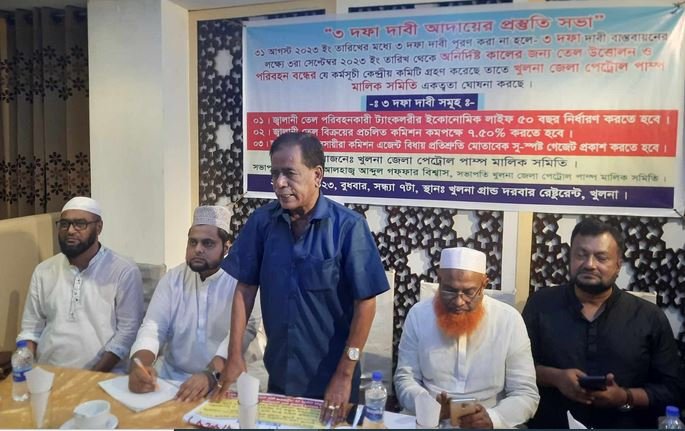 Fuel traders in Khulna threatened to go for a strike for an indefinite period from September 3 if their three-point demand, including raising sales commission, is not met by August 31.
Abdul Gaffar Biswas, president of Khulna District Petrol Pump Owners Association, made the announcement after a meeting with fuel traders in the New Market area of Khulna city on Wednesday night.
The other demands includes: setting the tank-lorry economic life to 50 years and issuing a gazette notification as per the pledges.
Abdul Gaffar said they have placed their three-point demand several times but the government did not pay heed. That's why the fuel traders decided to go for an indefinite strike from September 3.