Shakib seeks prayers from expatriates for Asia Cup, World Cup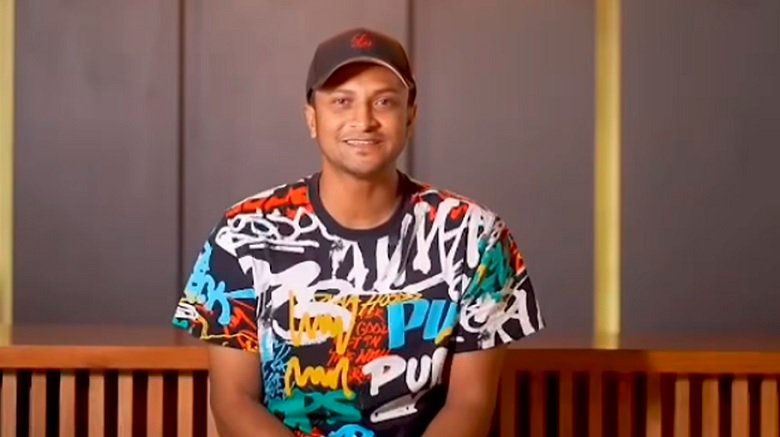 Bangladesh captain Shakib Al Hasan sought prayers from the expatriate Bangladeshis for their two important missions-Asia Cup and World Cup as he inaugurated a gold shop in Dubai, UAE.
Another cricket star of Bangladesh Mohammad Ashraful was with him during the opening ceremony of the shop, named NRI Jewellers, BSS reports.
He called upon the company to do business with honesty.
"'Thank you to NRI Jewellery. They are the reason why I came here and met you. They are taking the country forward with such honesty and devotion, I hope you will do the same so that we can take the country forward together," Shakib said in his speech.
A large number of Bangladeshi spectators gathered there as Shakib was present. "All you know we have two important tournaments– Asia Cup and the World Cup ahead and we are desperate to earn a good result there. You all pray that we can play well.'
Shakib left the country last month to play Canada's Global Twenty20. After playing in that tournament, he joined the Lankan Premier League (LPL).
He went on to inaugurate this gold shop after participating in two franchise events.