A heartfelt homage to India's iconic handloom legacy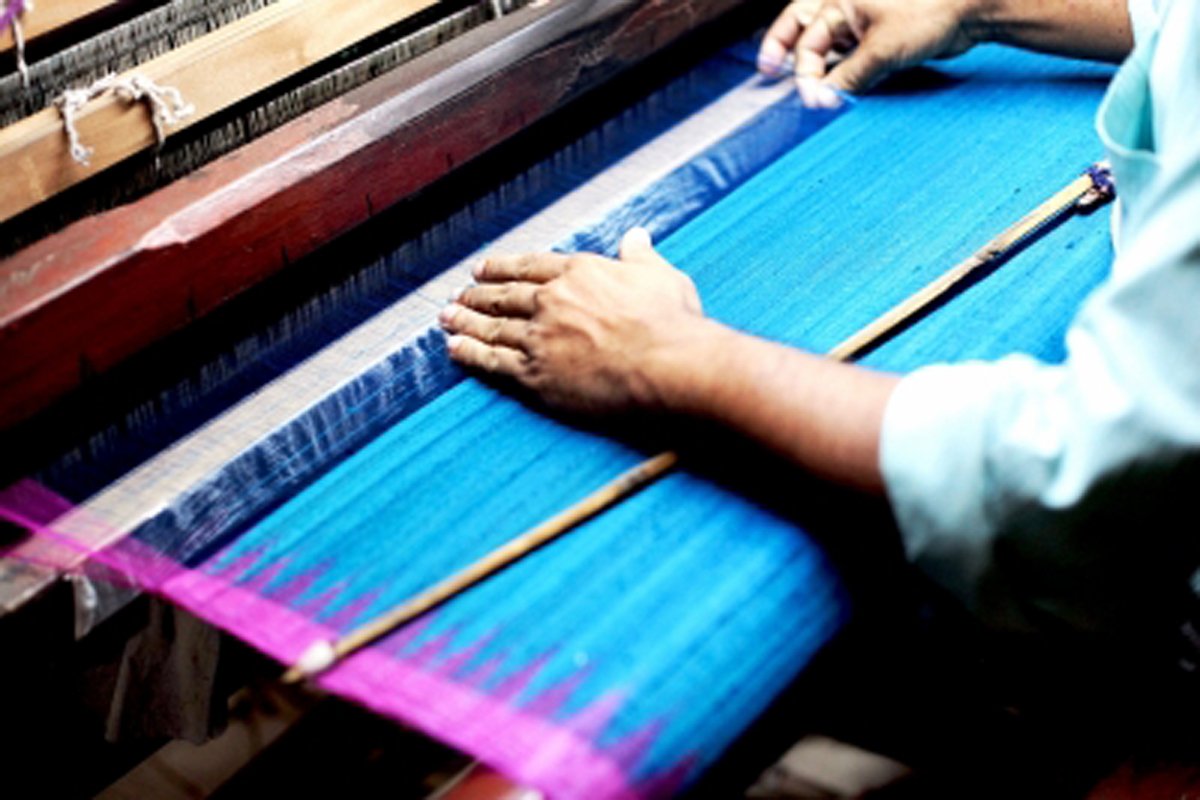 The rich and cultural artistic heritage of India reflects many diverse arts, crafts, and music traditions. This diverse heritage is perhaps most vividly and visibly captured in the handlooms of India. And over time, it has woven itself intricately into the cultural fabric of India, becoming an integral part of India's heritage.
Therefore, on the eve of Independence Day, Tata Tea Premium – Desh Ki Chai paid homage to this diverse & unique art form through a limited-edition pack collection inspired by the handlooms of India.
Tata Tea Premium, the flagship brand from Tata Tea's diverse portfolio, has been celebrating India and its elements of pride reflective in its art, culture, and heritage for Independence Day through its #DeshKaGarv initiative. While last year it celebrated key moments of pride from India's 75 years of post-Independence journey, this Independence Day Tata Tea Premium plans to take the nation on a colorful joy-ride of pride and glory with its Desh Ke Dhaage campaign, celebrating India's rich legacy of Handlooms.
Puneet Das, President of Packaged Beverages (India and South Asia), Tata Consumer Products, talks to IANSlife about the campaign and its tactics to support local weavers while also attempting to localise the brand.
Read Excerpts:
Can you tell us about the Desh Ke Dhaage campaign by Tata Tea Premium and its significance?
Puneet Das: The Desh Ke Dhaage campaign by Tata Tea Premium is a heartfelt homage to India's iconic handloom legacy. Therefore, on the eve of Independence it pays homage to this diverse and unique art form through a limited edition 12-pack collection inspired by the handlooms of India. Each pack serves as a resplendent canvas, bringing alive the incredible artistry of Indian craftsmen and their timeless creations. From the grandeur of Banarasi Silk in Uttar Pradesh to the intricate Kanjeevaram from Tamil Nadu, from the illustrious Muga Silk of Assam to the exquisite Paithani of Maharashtra, each handloom spins a yarn of immense cultural pride.
Tata Tea Premium's commitment to celebrating the rich Handloom legacy transcends packaging. The brand has partnered with OKHAI, a platform that amplifies the voice and talent of the skilled weavers of our country. By purchasing these masterpieces from OKHAI, one becomes a part of a movement that sustains and empowers the livelihoods of artisans. Every purchase resonates with the spirit of collaboration, directly contributing to the lives of those who create these wonders, reinforcing their legacy, and ensuring their well-deserved recognition.
How does Tata Tea Premium aim to strengthen the sentiment of regional pride through the initiative?
Puneet Das: Tata Tea Premium's Desh Ke Dhaage campaign intricately intertwines the threads of regional pride into a canvas of cultural magnificence. With 12 celebrated handloom weaves from across India adorning our product packs, we present a masterpiece that pays homage to the artistry of our craftsmen and the rich essence of diverse cultures. From the opulent Banarasi Silk to the soulful Phulkari, each weave echoes the heritage of its region, urging us all to embrace and champion these treasures.
The initiative reaches beyond packaging. Tata Tea Premium's partnership with OKHAI empowers artisans and gives them a platform and access to a national audience. The earnings from each sale will be shared with the artisan community, further strengthening recognition and regional pride.
What is the main focus of the Desh Ke Dhaage Handlooms of India packs launch?
Puneet Das: At Tata Tea Premium, our DeshKeDhaage- Handlooms of India packs celebrate and honour India's rich handloom heritage. These limited-edition packs are a testament to our commitment to celebrating Indian pride by promoting the rich craftsmanship that makes our nation unique.
Exquisitely crafted, each pack showcases 12 celebrated weaves from different regions of India. We've carefully selected popular handloom designs, including Banarasi Silk, Phulkari, Muga Silk, Punja Durries, Kanjeevarams, Paithani, Chanderi, PatanPatola, Pochampally, Kotpad, and Resham embroidery. By featuring these diverse and beautiful weaves, we endeavour to highlight the exceptional artistry that local weavers bring to our cultural tapestry. These packs are more than just packaging, they are resplendent canvases that enliven the intricate artistry of Indian craftsmen and their timeless creations. Each pack serves as a heartfelt tribute to the iconic handloom heritage of our country. Through this initiative, we are not only promoting and preserving traditional craftsmanship, but we are also empowering local weavers.
Tata Tea Premium aims to provide a platform for artisans to reach a wider audience by featuring their creations in its limited-edition packs. In essence, our DeshKaGarv initiative and DeshKeDhaage campaign are a celebration of India's cultural richness and a testament to our commitment to honour and support the skilled craftsmen who contribute to this legacy.
How does the campaign support local weavers, and what platform is provided to them?
Puneet Das: The Desh Ke Dhaage campaign is a powerful endeavour aimed at supporting local weavers in a meaningful way. Through this initiative, Tata Tea Premium provides these talented artisans with an essential platform to both showcase and sell their incredible creations.
In collaboration with OKHAI, renowned for its collection of apparel and lifestyle products crafted by Indian artisans, we are enabling local weavers to enhance their livelihood. This partnership opens an avenue for Indian artisans to proudly feature their specially curated collections on the platform, making them accessible for consumers to purchase.
When consumers choose to buy these featured weaves directly from OKHAI they are making a direct impact on the livelihoods of these skilled artisans. The sale proceeds from each weave are thoughtfully shared with the craftsmen, reinforcing their dedication and ensuring they receive the desired recognition.
The campaign goes beyond mere product promotion and stands as a robust effort to celebrate the remarkable craftsmanship of our local weavers while providing them with a broader audience and market for their exquisite handloom products. It's a step towards fostering sustainability, fair trade, and the preservation of India's cherished handloom heritage. Simultaneously, it contributes to the economic well-being of the weavers and their communities, underscoring our commitment to making a meaningful difference in their lives.
The significance of launching limited edition packs featuring Indian handlooms on Independence Day?
Puneet Das: The launch of our limited edition packs featuring Indian handlooms on Independence Day is a celebration of our nation's rich cultural heritage. Our aim is to evoke a profound sense of national pride and unity among our consumers. These packs serve as a symbolic gesture, a tribute to the very essence of India's rich handloom heritage, an integral part of our nation's cultural identity.
Launching these special packs on Independence Day is an opportunity to celebrate the craftsmanship, artistry, and cultural significance of our handlooms. Together, we commemorate our nation's progress while recognising the timeless traditions that have been passed down through generations.
How consumers can get involved in the campaign?
Puneet Das: The Tata Tea Premium DeshKeDhaage campaign has thoughtfully integrated consumers to play an active role in contributing to the celebration and preservation of India's rich handloom heritage. Tata Tea Premium's campaigns have always had a meaningful call to action. Through the DeshKeDhaage initiative, we're inviting every citizen to play an impactful role in supporting our diverse Indian handlooms.
Our collaboration with OKHAI offers consumers a unique opportunity to make a direct impact. By exploring the specially curated collection of weaves on OKHAI's platform and purchasing them, consumers are not just investing in exquisite handloom products, but also in the lives and livelihoods of our talented artisans.
Details around the localisation strategy of the brand.
Puneet Das: Our localisation strategy is a celebration of our nation's diversity in every sip. True to being pioneers of spearheading hyperlocal campaigns over the years, we have leveraged our national stature and regional expertise to win with our consumers 'locally'. In line with this, we have been driving thought leadership in our key states with a region-specific curated marketing mix that includes customised packaging, state-specific insight-led communication, blends that cater to regional preferences, and leveraging localised marketing mediums. The brand understands that each state has its own distinct identity, value system, cultural norms, and societal truths, and its own idiosyncrasies, habits, and behavioural truth. We began our hyperlocal strategy a few years back and over the course of the last few years, we have taken our campaign to many states like Uttar Pradesh, Delhi, Haryana, Punjab, Maharashtra, Odisha, Bihar etc. Communication made especially for select markets in their regional languages deepen the emotive connection the brand enjoys in these regions, in line with our overarching strategy of celebrating regional pride and driving thought leadership.