Lack of customers though onion prices at Tk 32-35 a kg at Hili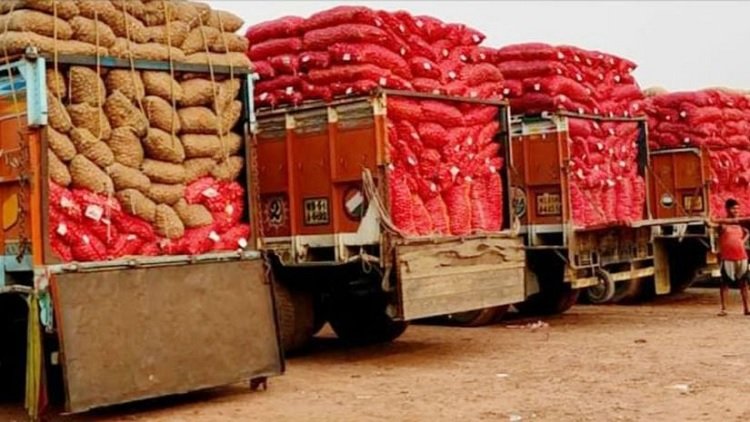 On the second day of granting import permission, a record quantity of onion has entered the country through Hili Landport.
On Tuesday (June 6, 2023), as much as 889 tonnes of onion were imported through 42 trucks from India.
However, shortage of customers was found because of the sudden increase of onion import from India.
Visiting the land port on Tuesday, it was found that Nasik and Indore varieties of onion were imported from India. The importers demanded Tk 32-35 per kg for Indore variety of onion, while Tk 38-40 per kg for Nasik variety of onion. In spite of proposing such low prices, the importers didn't find potential customers to buy their onion at Hili land port. As they didn't find customers till 7:45pm on Tuesday, they later sent onion to different parts of the country by trucks.
Importer Harun-ur-Rashid who received import permit said importers at the Hili Land port have received permission to import 60,000 metric tonnes of onion from India so far. Import began on Monday. Trucks with record quantity of onion entered the land port on Tuesday. Such a large quantity of onion had not arrived earlier in one day. Import would increase in the coming days.