Action against hospitals if dengue test charge cross Tk 500: DGHS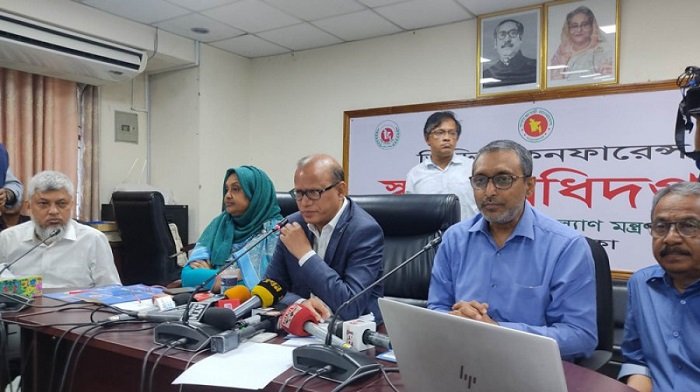 The DGHS has fixed dengue test charge at a maximum of Tk 500 at private hospitals.
"Stern action will be taken against the hospitals which took extra charges from the fixed rate."
Prof Dr Ahmedul Kabir, additional director general of the Directorate General of the Health Services (DGHS), warned this at press briefing on Sunday.
Meanwhile, tk 100 is fixed for the government hospitals.
"We have provided a guideline for dengue treatment including the test. Everyone must treat patients according to these guidelines. There are also the direction of platelet use," Prof Dr Ahmedul Kabir said.
Dr Nazmul Islam, director of the disease control department of the DGHS, noted that Cox's Bazar has the second-highest number of dengue patients after Dhaka.