Four held with 5kg hemp in Habiganj drives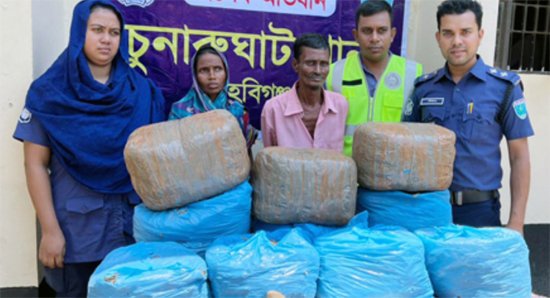 Four people, including a couple, were held with 50 kgs of hemp from Chunarughat of Habiganj district on Friday night.
Police said they arrested the a couple –Faruk Mia, 55, son of Ansar Ali of the upazila, and his wife, with 30 kgs of hemp from their house at Kalishiri village of Ahmdabad union of the upazila.
Meanwhile, RAB-9 of Shayestaganj Camp conducted a drive in Natun Bridge area and arrested Pavel,26, resident of Chandana area, and Kawser, 25, of Dholaipar area, with 20 kgs of hemp.
Officer-in-charge of Chunarughat Police Station Md Rashedul Haq has acknowledged the matter.