Threats to Prime Minister : Demonstration protest in Moulvibazar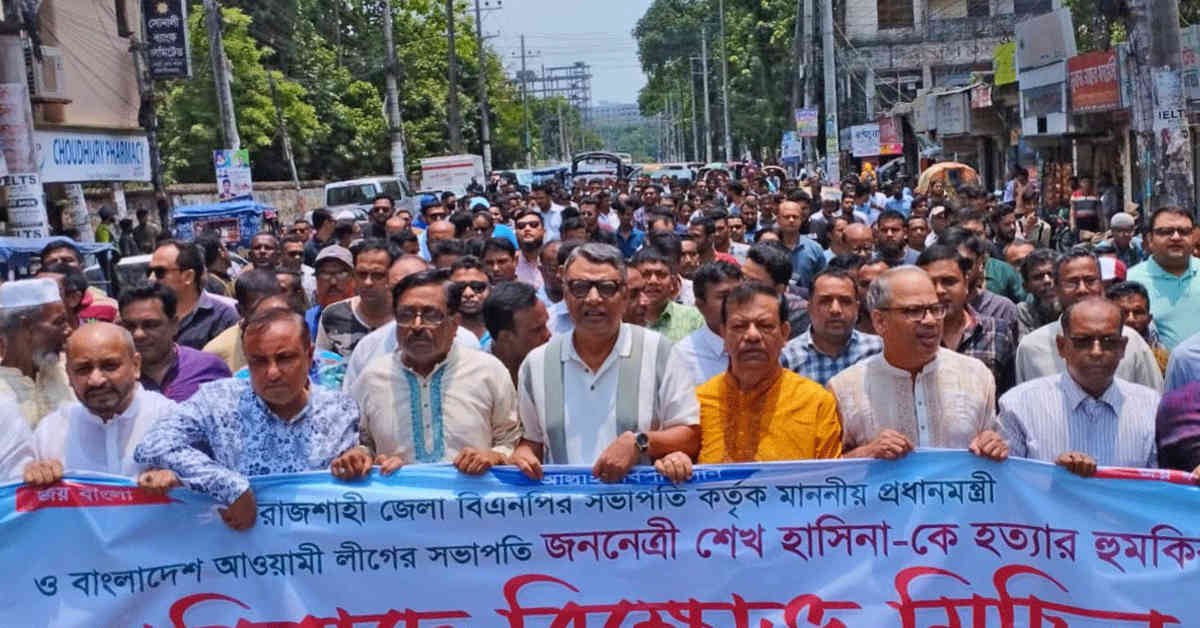 Moulvibazar District Awami League held a protest march and rally against the threat to kill Prime Minister Sheikh Hasina.
On Monday (May 22) at noon, the procession left the city's Shaheed Minar premises and circled the Court Road and held a short rally at Central Road under the leadership of District Awami League President Neshar Ahmad MP and General Secretary and Zilla Parishad Chairman Michbahur Rahman.
Municipal Mayor and District Awami League Joint General Secretary Fazlur Rahman, Upazila Chairman Kamal Hossain along with Awami League, Jubo League, Chhatra League and party leaders were present in the protest march and rally.