Rahima Rahman Elected First British Bengali Bangladeshi Speakar of Newham, London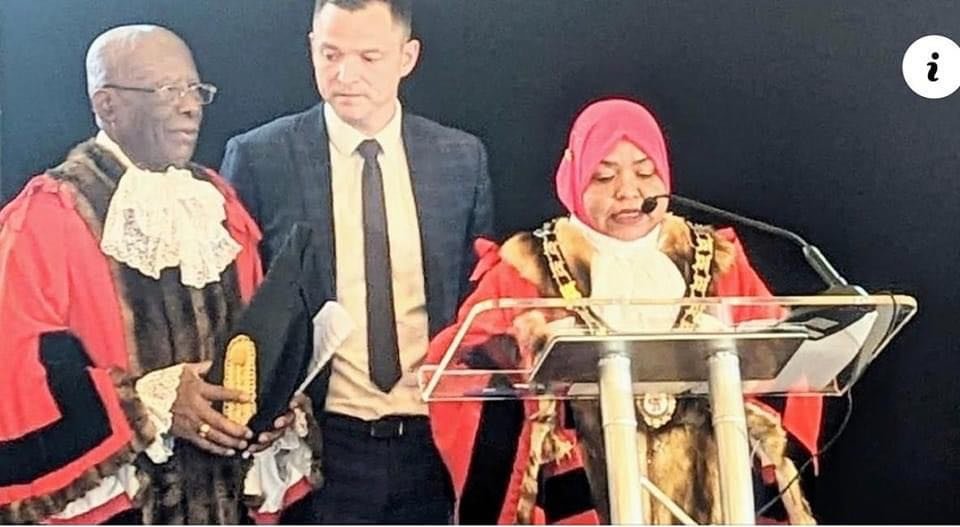 Muhammad Shahed Rahman :
Rahima Rahman, a well-known face of Bangladeshi community in London, community activist, pioneer of women's awakening, organizer.
She was elected as the Chair of the Council (Speakar) of Borough Council or Newham Council, the city authority with the second largest Bangladeshi British-Bengali population in Great Britain.
Rahima Rahman was the first Bangladeshi to be elected as the Speakar of Borough
She shall be deemed to be the first citizen of this Newham Council during his term of office.
Rahima Rahman was elected as the Chair of the Council or Speakar by the direct vote of the councilors elected at the annual general meeting of Newham Council on Monday (22 May 2023) London local time.
She is a four-time elected councilor of Newham Council.
Rahima actively joined the Labor Party in 1998.
A decade and a half ago, Rahima published various articles on the development of London and Newham in various mainstream newspapers and My London magazine.
She spent his childhood and adolescence in Newham. Educated at Little Ilford School and Newham College.
Graduated from ULA in 1993 with a degree in Business and Finance.
In 2008, she completed Post Graduate in Politics from Brickbeck University.
Rahima has been working for the Green Street Neighborhood since the 1990s.
Rahima Rahman has been working continuously for the past three decades to improve the quality of life of mothers and children.
He was elected as a councilor on Newham Council for the first time in 2006.
Inspired by her father, Rahima was involved in various community activities since childhood.
It is noted that the father of newly elected Speakar r Rahima Rahman. Abul Khair Hossain is the son of Inatganj of Nabiganj, Sylhet division.
Rahimara has two brothers and three sisters.
Rahima Rahman along with other family members came to England in 1987 as her father was abroad for work.
In 2001, she got married to Mujibur Rahman Jasim of Uttar Molaim village of Moulvibazar
Sadar Upazila of Sylhet Division.
Rahima Rahman's husband Moulvibazar district Chhatra League ex-president Mujibur Rahman is a two-time elected councilor of Jasim Newham Council.