London Fields author Martin Amis dies aged 73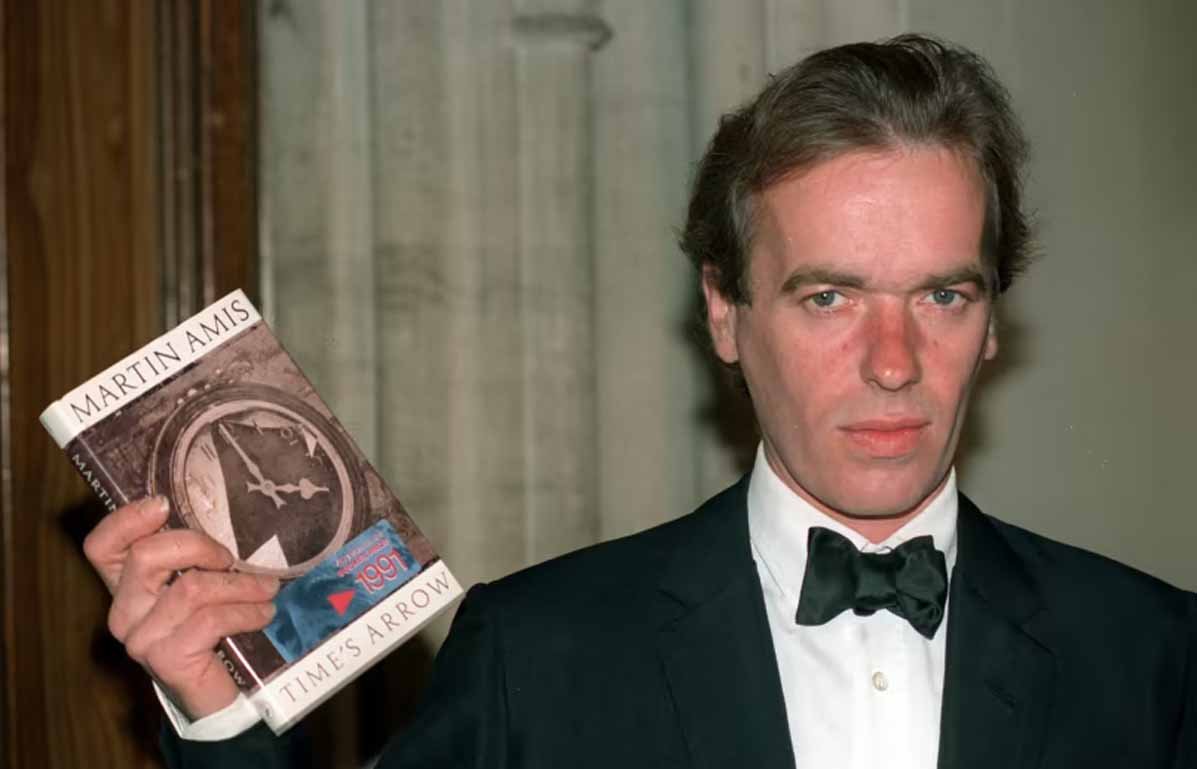 Martin Amis, whose novels Money and London Fields made him one of the most renowned literary figures of his generation, had died aged 73.
The British author died at his home in Lake Worth, Florida, the New York Times reports.
His wife, writer Isabel Fonseca, told the newspaper the cause of his death was esophageal cancer.
It is the same type of cancer that his friend, fellow author Christopher Hitchens, died from in 2011.
The renowned novelist and screenwriter published a series of novels and non-fiction works over his lifetime, with his best-known arguably being 1984's Money and 1989's London Fields.
In a statement to PA, Vintage Books said: "We are devastated at the death of our author and friend, Martin Amis: novelist, essayist, memoirist, critic, stylist supreme.
"It has been a profound privilege and pleasure to be his publisher; first as Jonathan Cape in 1973, with his explosive debut, The Rachel Papers; then as part of Penguin Random House and Vintage, up to and including his most recent book, 2020's Inside Story."
Born in Oxford in 1949, he was the son of the late Booker Prize-winning writer, Sir Kingsley Amis, who also died age 73 in 1995, and Hilary Ann Bardwell. He was educated at schools in the UK, Spain and the US before later graduating from Exeter College at Oxford University where he read English. In 1973, he published his first novel aged 24, The Rachel Papers, while working as an editorial assistant at the Times Literary Supplement.
He joined the New Statesman as their literary editor at age 27 and was appointed as a professor of creative writing at the University of Manchester in 2007, before stepping down in 2011. In his work he explored current events and the contemporary world as well as key periods in history, notably the Holocaust, which he wrote about in novels such as Time's Arrow and The Zone Of Interest.
Time's Arrow was shortlisted for the Booker Prize, while his 2003 novel Yellow Dog was also longlisted.
He was also awarded the James Tait Black Memorial Prize for his memoir Experience.
The official Twitter account of the Booker Prize described him as "one of the most acclaimed and discussed novelists of the past 50 years" following the news.
"We are saddened to hear that Martin Amis, one of the most acclaimed and discussed novelists of the past 50 years, has died", they tweeted.
"Our thoughts are with his family and friends."
Amis' UK editor, Michal Shavit, said: "It's hard to imagine a world without Martin Amis in it. "He was the king – a stylist extraordinaire, super cool, a brilliantly witty, erudite and fearless writer, and a truly wonderful man. "He has been so important and formative for so many readers and writers over the last half century. Every time he published a new book it was an event. "He will be remembered as one of the greatest writers of his time and his books will stand the test of time alongside some of his favourite writers: Saul Bellow, John Updike, and Vladimir Nabokov."
Fellow authors and famous faces also paid tribute to Amis following the news, with broadcaster the Rev Richard Coles saying: "I don't think there's a better 80s novel than Money but I absolutely adored his essays." Novelist Jonathan Coe said he met Amis on a few occasions, recalling: "I was the younger writer, much less well-known. "He was very kind, very generous, and brilliant company. Now gone much too soon. RIP."
Professor Brian Cox also paid tribute by resharing a paragraph of Amis' writing, while crime writer Ian Rankin revealed that his favourite book by the late author was Money. Former prime minister Boris Johnson tweeted that he was "shocked and sad" to hear of Amis's death, describing him as "the greatest, darkest, funniest satirist since Evelyn Waugh". "If you want cheering up, re-read the tennis match in Money. RIP", he added. Amis is survived by his wife, writer Isabel Fonseca, and his children Louis, Jacob, Fernanda, Clio and Delilah.