Sheikh Hasina must leave power — it's our only demand: Fakhrul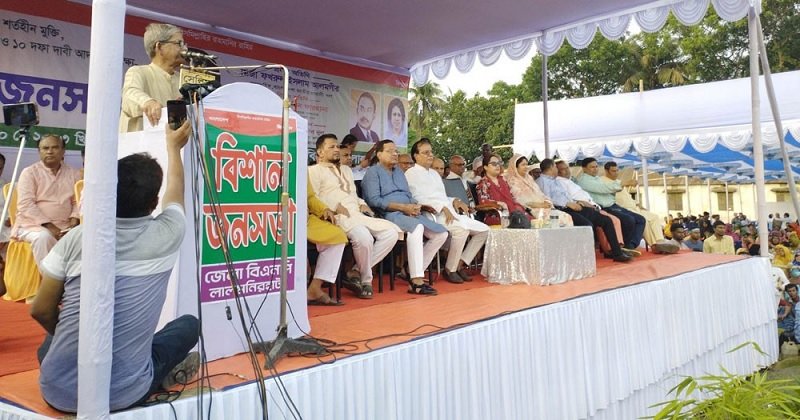 No future elections will be allowed to take place in Bangladesh without a caretaker government in power, BNP Secretary General Mirza Fakhrul Islam Alamgir has said.
"We have only a single demand. Sheikh Hasina led government must have to resign first and the next general election will take place under a neutral caretaker government. The neutral caretaker government will form an Election Commission (EC)," he said while addressing as the chief guest at a public meeting organised by Lalmonirhat district BNP at Lalmonirhat Collectorate ground on Saturday (May 20) afternoon.
Terming the existing Election Commission as a "submissive one," Fakhrul said the cabinet has enacted a new law so that the EC cannot any future election in the country. "We don't want any fabricated Election Commission in Bangladesh."
"Those who have snatched our voting rights and democracy, they have no right to stay in power anymore. Time has come to drive them away from the country," he said calling upon all to get united for accelerating the oust-government movement.
Referring to the "work of development," the BNP leader asked where is that development. "Yes, massive development has taken places in their houses. Those who didn't have bicycles, they now drive cars. Landless leaders now own many houses and cars. These are called their development. We told that there would be no election without an impartial caretaker government in power."
Mirza Fakhrul alleged that some 40 lakh leaders and workers of their party have been sued in false cases. They have abducted thousands of BNP leaders and workers. The Awami League government has killed opposition leaders and workers in the name of crossfire. "Sheikh Hasina government has gifted us such a country," he said.