Islamic scholar Muhibbul Haque Gachbari no more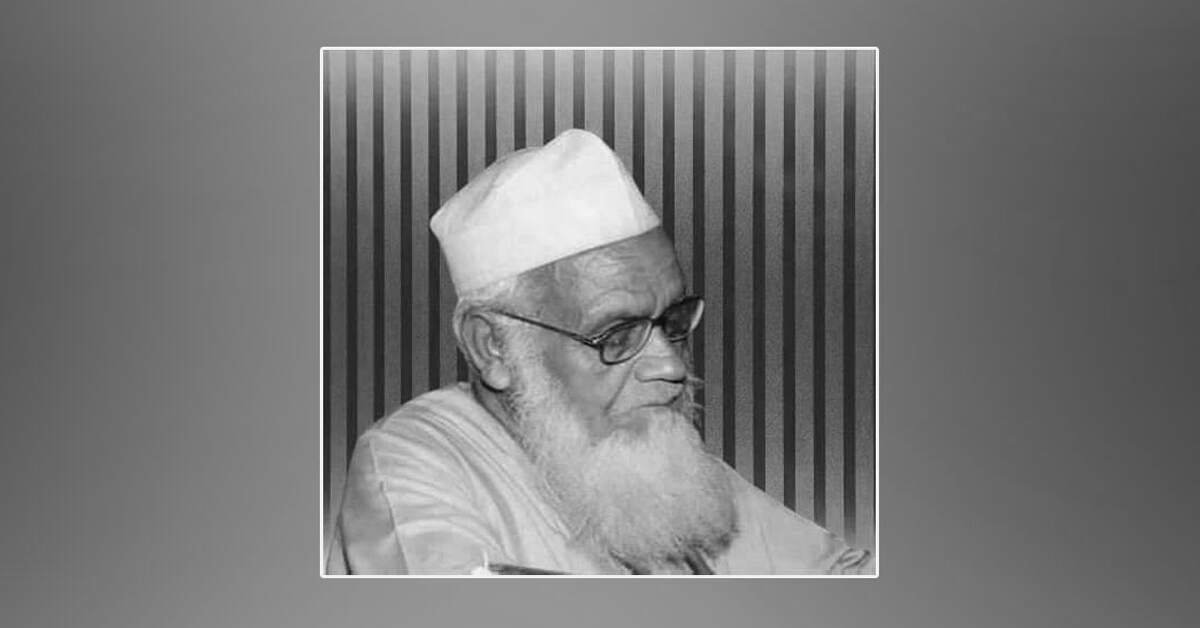 Sylhet's senior scholar, Muhtamim of Jamia Qasimul Uloom Dargah Madrasa, Shaikhul Hadis and Chief Mufti Maulana Muhibbul Haque Gachbari passed away. (Inna Lillahi Wa Inna Ilaihi Raziun).
Today, Thursday (May 17) at 2 pm, funeral prayers will be held at the Sylhet Government Aliya Madrasah ground.
On Wednesday (May 17) evening, he went to work at Dargah Shahjalal Rd. He had a stroke in the madrasa. He was immediately taken to Sylhet MAG Osmani Medical College Hospital. He died there around 7:30 pm.
Senior teacher of Jamia Qasimul Uloom Dargah Maulana Junaid Kiampuri confirmed this information.
At the time of his death, he left behind his wife, three sons and four daughters, students and teachers, devotees and numerous well-wishers.
One of the oldest scholars in the country, he is a member of the Qaumi Madrasa Education Board Al Hayatul Ulaya and a member of the Examination Control Committee, Hefazte Islam is the president of Sylhet District of Bangladesh, Senior Vice President and Examination Controller of Sylhet Ancient Education Board Azad Dini Edara, President of Khadimul Quran Parishad, Chairman of Sylhet District Ulama Committee. , Sylhet District Fatwa Board Chairman.
Maulana Muhibbul Haque Gachbari started his career by teaching in Sunamganj Dargahpur Madrasa in 1969. Then in 1973, Jameya Qasimul was appointed as the teacher of Uloom Darga. Since then, he has performed various duties for about 51 years.
Maulana Muhibbul Haque was born on December 6, 1945 in Fakhrochti village of Jhingabari union in Kanighat upazila of Sylhet. His father Ishaq was also an eminent scholar. In 1969, he passed Dawraye Hadith by securing first place in the combined merit list in the annual examination from Hathajari Madrasah, Chittagong.
Sylhet City Corporation Mayor Ariful Haque Chowdhury, Al Hayatul Ulaya Chairman and BEFAC President Allama Mahmudul Hasan, Jamiat Ulamae Islam Bangladesh Secretary General Maulana Manjurul Islam Afendi, Azad Dini Edara President Maulana Zia Uddin, Secretary General Maulan Abdul Bashir, Khilafat Majlis Bangladesh Acting General have condoled his death. Amir Maulana Abdul Basit Azad, Secretary General Dr. Ahmad Abdul Quader, Amir Shaikhul Hadis Maulana Ismail Nurpuri of Bangladesh Khilafat Majlis, Muhtamim Maulana Muhiul Islam Burhan of Jamia Tawakkuliya Rengar, among others.