Elvis Presley's widow settles over late daughter's will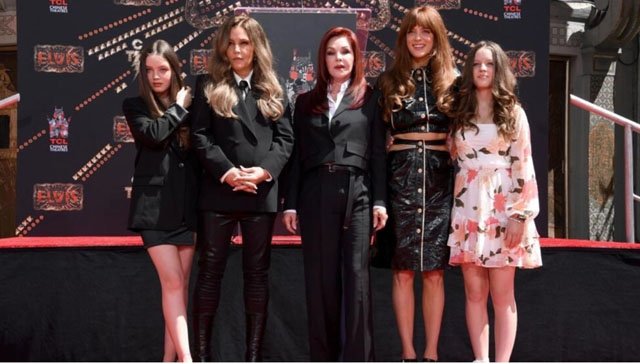 Elvis Presley's widow Priscilla Presley has reached a settlement over their late daughter's fortune, she said Tuesday, following a dispute over an amendment removing her from the will.
Lisa Marie Presley died suddenly in Los Angeles in January from cardiac arrest at the age of 54.
Lisa Marie had initially named her mother Priscilla as a co-trustee of her estate, but an amendment in 2016 would have instead made her eldest daughter Riley Keough the beneficiary of her estate, AFP reports.
Priscilla Presley filed a petition in January arguing the amendment was invalid because she was only presented with it after her daughter died, and it contained several technical errors, including lack of notarization.
"My family has resolved all confusion as it relates to our plea to the court and request for document interpretation after my daughter Lisa Marie's untimely passing," she said in a statement e-mailed to AFP.
Earlier Tuesday, her lawyer Ronson Shamoun told a Los Angeles judge that the settlement had been reached. No details were disclosed, and the settlement is expected to remain sealed.
Keough's lawyer Justin Gold said his client was also happy with the resolution.
Priscilla Presley, now 77, divorced Elvis in 1973 after six years of marriage.
Lisa Marie was the only child of the rock and roll icon, and retained control of her father's Graceland estate until her death.
Riley Keough, 33, is an actor who has appeared in "Mad Max: Fury Road."
Lisa Marie was also survived by teenage twin daughters Harper and Finley.
Disputing media reports that she had sued "my beloved granddaughter," Priscilla Presley said: "As a family, we are pleased that we resolved this together… the Presley family is stronger than ever."