PM Hasina says US may not want her to continue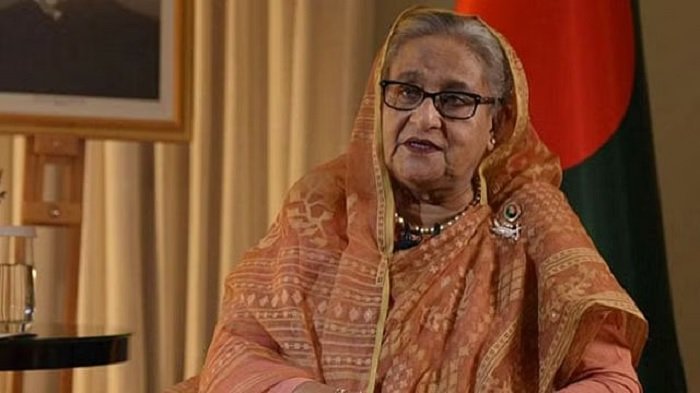 Prime Minister Sheikh Hasina says the United States may not want her, or the progress her government made, to continue.
During her visit to London, Hasina sat down with BBC anchor Yalda Hakim for an interview aired on Tuesday, commenting on the US sanctions on the Rapid Action Battalion and other issues.
Hakim asked the prime minister about Bangladesh's human rights record and concerns over extrajudicial killings, enforced disappearances, torture and crackdowns on the media in the interview.
Hasina denied the accusations, saying the allegations were not proven. "Some groups mentioned a large number [of enforced disappearances] but when we enquired it was perhaps five or six persons. Actually, some people hide themselves because of different issues."
Asked why the US imposed sanctions on one of the paramilitary organisations in Bangladesh, Hasina said: "I don't know, maybe they don't want me to continue – or, the progress we are making for Bangladesh, they may not accept it. This is my feeling."
"That paramilitary organisation was set up by the US. Actually, with their advice, it was established in 2004 and all the training and equipment – everything was provided by the US," Hasina said.
"I feel the way they trained them, they are acting [in] such a way. Why they put sanctions on them, it's a big question to me," she said.
Bangladesh never supports extrajudicial killings, Hasina said, adding: "I don't know about any other country but in our country, the law is there."
Hasina said any law-enforcement agency gets punished in Bangladesh for its "misdeeds."