Next election may give birth to major incidents: GM Quader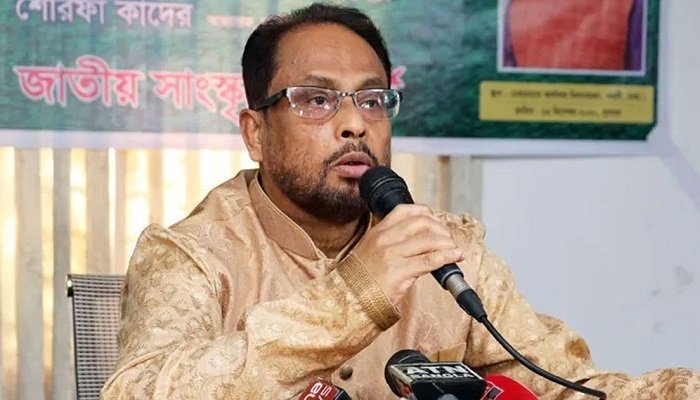 Jatiya Party (JaPa) chairman GM Quader has predicted that the next general election may give birth to major incidents in the history of Bangladesh.
"The incidents may be good or bad. Confrontation and conflict may arise, while politics may be subjected to suppression or repression," he said. "In fact, there are problems in the country's politics, but we don't see any solution to these problems."
GM Quader, who is also the deputy leader of the opposition in parliament, was sharing views with journalists at the JaPa office at Banani in the capital.
He said JaPa has been going to the doorsteps of common people to explain its own politics. But, what will be the role of the party during the election? It will be determined taking people's hopes and aspirations into consideration.
JaPa was in the Awami League alliance during the last three parliamentary elections. However, GM Quader hinted that his party might take a different stand in the next general election.
"If we believe that we will be able to do election unilaterally, we will do that. If we don't have that power, we may form alliance with others. JaPa will forge alliance with the parties if people are benefited. Decision will be taken in consultation with the party leaders and workers in this regard," he said.