We're not here to mediate or interfere in politics: EU Ambassador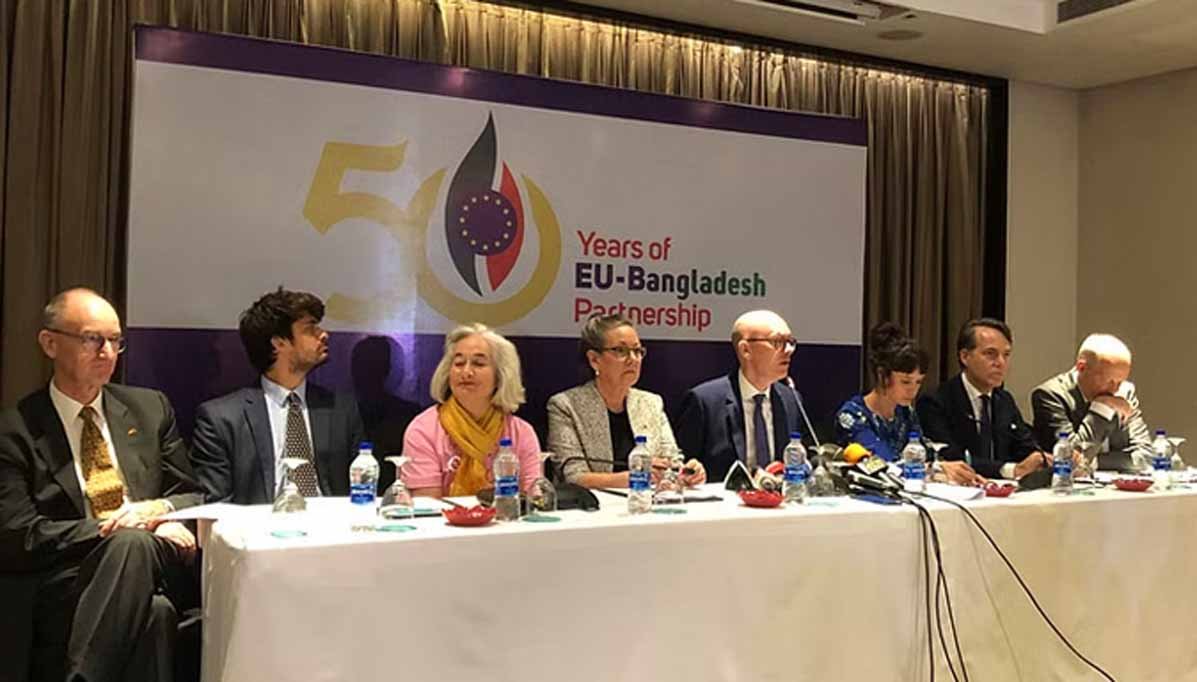 European Union (EU) Ambassador to Bangladesh Charles Whiteley on Tuesday said they are not here to 'mediate or interfere' in politics in Bangladesh but they are here to meet and listen to all political parties to understand the situation, reports UNB.
He, however, said they "of course, want to see free and fair elections" in Bangladesh without any violence and that he thinks all Bangladeshis want to see the same.
The EU Ambassador made remarks while responding to a question on the next national election in Bangladesh.
Diplomats from the EU countries joined the media conference hosted at a hotel in Dhaka, marking Europe Day 2023.
The European Union will send an exploratory election monitoring mission in July. The EU has already received a written invitation from the Bangladesh Election Commission.
The EU Ambassador recently had a meeting with Chief Election Commissioner Kazi Habibul Awal.