Tigers look to shatter Ireland's WC dream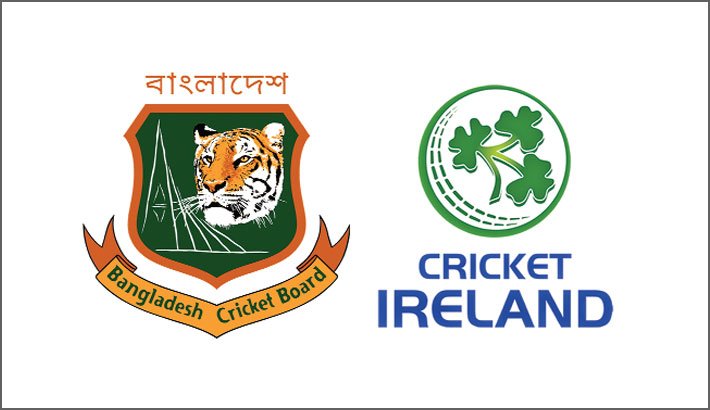 Bangladesh will be looking to continue their brilliant run in the 50-over format when they take on Ireland in the opening match of the three-match ODI series at the Cloud County Ground in Chelmsford, England today.
The match is scheduled to start at 03:45pm (BST) and will be telecast live on ICC.tv.
The Tigers came into the series having won their previous ODI series by a 2-0 margin over the same opposition in a home series in March and they will be eyeing to produce a similar performance on foreign soil this time around.
However, since landing in England, Bangladesh failed to take adequate preparation for the series mostly because of the rainy weather in England and their lone warm-up match against Ireland Wolves also had to be abandoned without a ball being bowled due to rain.
On Monday, Bangladesh completed a full training session at the match venue in Chelmsford with their full squad for the first time knowing that they might get a rain-curtailed game today.
While talking to the media, head coach Chandika Hathurusingha expressed his dissatisfaction with the continuous rain interruption in Chelmsford which denied them a proper preparation for the series, which is also part of the ICC World Cup Super League.
"Very unique situation since we are playing Ireland in England and normally that doesn't happen. We can't blame anyone and it's the first time. If we knew this, we wouldn't have agreed to this kind of schedule because it's not the ideal preparation. We learn from this one," Hathurudingha told reporters in Chelmsford on Monday.
Hathurusingha also said that they are yet to decide whether they will go with an extra bowler or batsman in the opening match of the series against Ireland.
"We are very fortunate in terms of whatever combination we want to go with, whether an extra batter or bowler. We will decide tomorrow (today) morning," he said.
Meanwhile, the series is very crucial for the Irish side as they will be looking to clinch victories in all three matches in order to get a direct qualification in the upcoming ICC World Cup in India later this year.
Ireland are currently placed 11th in the Super League standings with 68 points and wins in all three matches against Bangladesh will help them equal South Africa (98) in points and they can play in the World Cup directly for having better disciplinary records.
Ireland have already called in-form pacer Josh Little from the ongoing Indian Premier League knowing all the equations and they will be hoping that the weather mightn't come into play in the series while their players try their best to clinch a 3-0 series win over the Tigers to confirm their first World Cup berth since 2015.
Bangladesh have already qualified for the World Cup after earning 130 points from their 21 matches.
Meanwhile, the Cloud County Ground in Chelmsford is all set to host its first men's one-day international in 24 years when both sides lock horns in the series opener today.
The last time the venue hosted an ODI was back on May 29, 1999 when Zimbabwe beat South Africa by 48 runs during a World Cup match. The venue also hosted Bangladesh's inaugural World Cup match against New Zealand which they lost by six wickets on May 17, 1999.