Those who attacked Jamuna TV reporter demanded punishment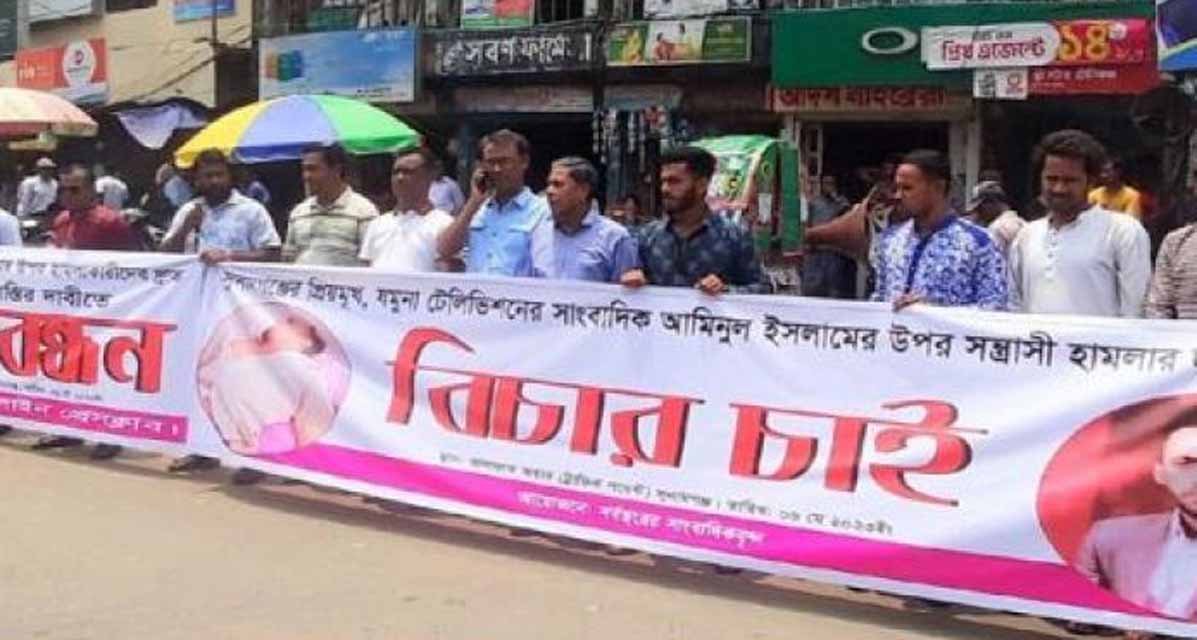 Sunamganj correspondent : Journalists from all levels of Sunamganj district have formed a human chain demanding exemplary punishment for the terrorist attack on Sunamganj correspondent of Jamuna Television, journalist Aminul Islam.
A human chain was held at Alfat Uddin Square (Traffic Point Square) of Sunamganj city on Saturday afternoon.
At this time, Jugantar (Tahirpur) staff reporter Habib Sarwar Azad spoke under the chairmanship of Sunamganj representative of DBC Asad Mani, Sunamganj Online Press Club president AK Milan, My TV representative Abu Hanif, Dainik Amar Barta district representative Md. Afzal Hossain, District Representative Aptab Uddin, Global TV Representative Enamul Haque Munna etc.
Speakers in the human chain said that those involved in the attack on journalist Aminul Islam should be arrested quickly and exemplary punishment should be ensured.