Nazmul Huda's daughter made Trinamool BNP chairman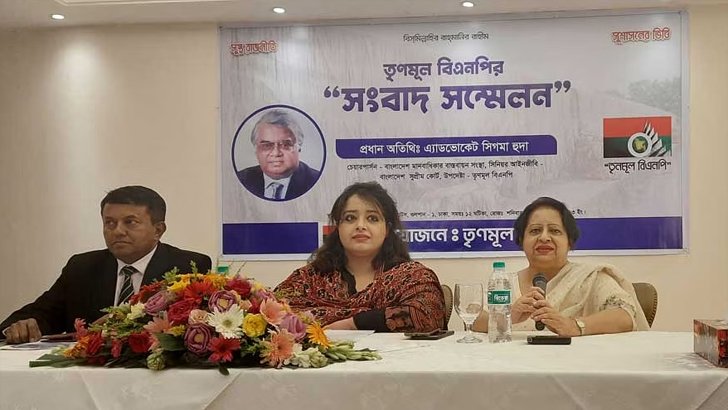 Former Bangladesh Nationalist Party (BNP) leader Nazmul Huda's daughter Barrister Antara Selima Huda has been made the acting chairman of Trinamool BNP.
Adviser of the party Advocate Sigma Huda announced the party's decision at a press conference held at Dhaka's Gulshan on Saturday.
The acting chairman in the press conference said they will take part in the next general election if environment is favorable.
Responding to question that whether they join in the general election with alliance or separately, Antara Selima Huda said they will decide based on the situation.
Trinamool BNP secretary general Sheikh Habibur Rahman and senior joint secretary general Akkas Ali Khan were present at the press conference.
Barrister Nazmul Huda formed Trinamool BNP on November 20 in 2015. The party got Election Commission's registration on February 16.