Rohingya team leaves for Myanmar to inspect situation before repatriation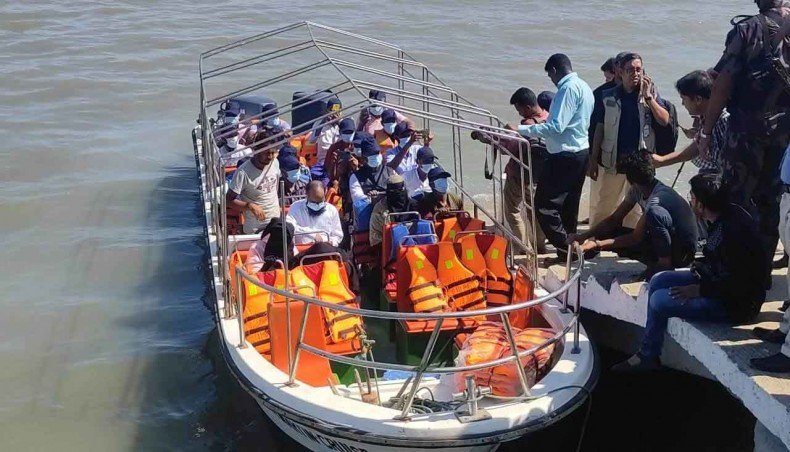 A 20-member Rohingya delegation, who were forcibly displaced from Myanmar staying in Bangladesh camps, left for Myanmar state on Friday morning to inspect the facilities prepared by the government there ahead of a repatriation of the first batch of refugees.
They were accompanied by seven government officials led by Refugee Relief and Repatriation Commissioner in Cox's Bazar Mohammed Mizanur Rahman.
They left Teknaf upazila of Cox's Bazar on a speed boat around 9.15am, and will return by evening, sources said.
This is the first such a move to start a process for the much-awaited repatriation.
The Myanmar government has invited a delegation of its minority Muslim community to Rakhine state for the first time in nearly six years after the Rohingya people fled to Bangladesh in 2017.
Myanmar authorities have already verified a list of above 1,100 for their repatriation in phases against over 11 lakh persecuted Rohingys sheltered in Bangladesh camps as the move to send them back have remained stalled, according to foreign ministry officials.