Jobless population up by 2.70 lakh in 1st quarter of 2023: BBS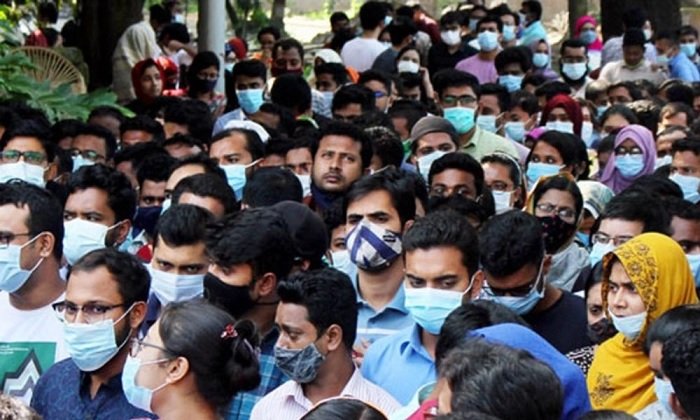 The number of unemployed people has increased by 2.70 lakh to 25.90 lakh in the first quarter of the current year (2023), said a survey on the labour force conducted by the Bangladesh Bureau of Statistics (BBS).
The BBS disclosed the survey report at a press conference at the conference hall of the National Economic Council (NEC) on Tuesday, reports UNB.
According to the BBS, there are 25.90 lakh people unemployed in the country in the first quarter (January-March) of 2023, while the number was 23.20 lakh in the last quarter (October-December) of the previous year (2022).
Disclosing the report, State Minister for Planning Shamsul Alam said there were fewer job opportunities during winter, especially in the agricultural sector. Now the paddy harvesting season has started and job opportunities have increased with it.
As a result, the number of unemployed people will decrease again, he said.
According to the Labour Force Survey 2022, the total number of unemployed people in the country was 26.30 lakh. Among them, the number of males was 16.90 lakh and the number of females was 9.40 lakh.
The survey data revealed the unemployment rate in the country was 3.51 per cent in the first quarter of 2023. The unemployment rate among men is 3.54 per cent and among women, it is 3.46 per cent.
According to the Labor Force Survey 2023, the total population employed in the country was 7.36 crore from January to March and the employed population is currently 7.11 crore.
Population outside the labour force is 4.62 crore and the labour force participation rate is 61.37, according to the report.
It said 3.19 crore people are engaged in the agriculture sector, 1.22 crore in the industrial sector, and 2.69 lakh in the service sector.
Apart from this, the country's youth labour force is 2.73 crore.
The total employable population is 7.36 crore, which is 20.15 per cent of the country's total labour force.
According to the BBS, the unemployed population consists mainly of those who have not worked for at least one hour in the past seven days, but were willing to work in the past seven days and have sought work for wages.