Govt using DSA to lengthen its power: Fakhrul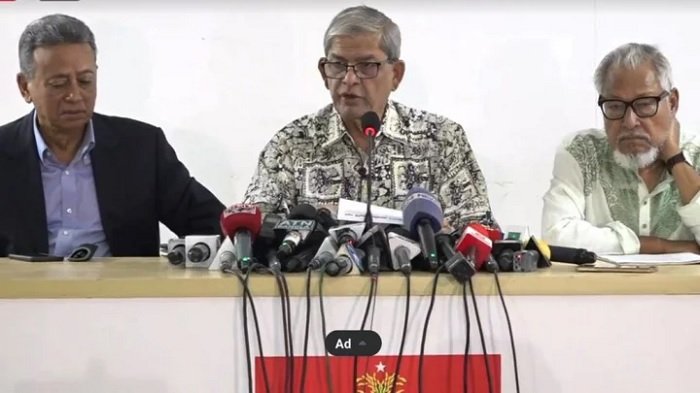 BNP Secretary General Mirza Fakhrul Islam Alamgir has alleged that the government is using the draconian Digital Security Act (DSA) to lengthen its power.
He said the draconian law is the major impediment to the freedom of expression in Bangladesh, which has jeopardised the democracy in the country. Taking advantage of the law, the government has snatched away the freedom of expression of opposition leaders and activists, journalists and ordinary people.
Mirza Fakhrul was addressing a press conference at the BNP Chairperson's Gulshan political office on Tuesday.
The press conference was arranged to inform about the decisions of BNP Standing Committee's virtual meeting.
The BNP Secretary General mentioned that the standing committee members discussed about keeping Jagannath University's female student Khadizatul Kubra in prison for long eight months after arresting her under the Digital Security Act, while suing UNB journalist Md Jahangir Alam under the same Act.
Mirza Fakhrul demanded immediate release of all political prisoners including Khadizatul Kubra, withdrawal of all cases under the Act, and scrapping anti-democratic DSA Act as soon as possible.