Japanese 'Manga' comic book on Bangabandhu unveiled in Japan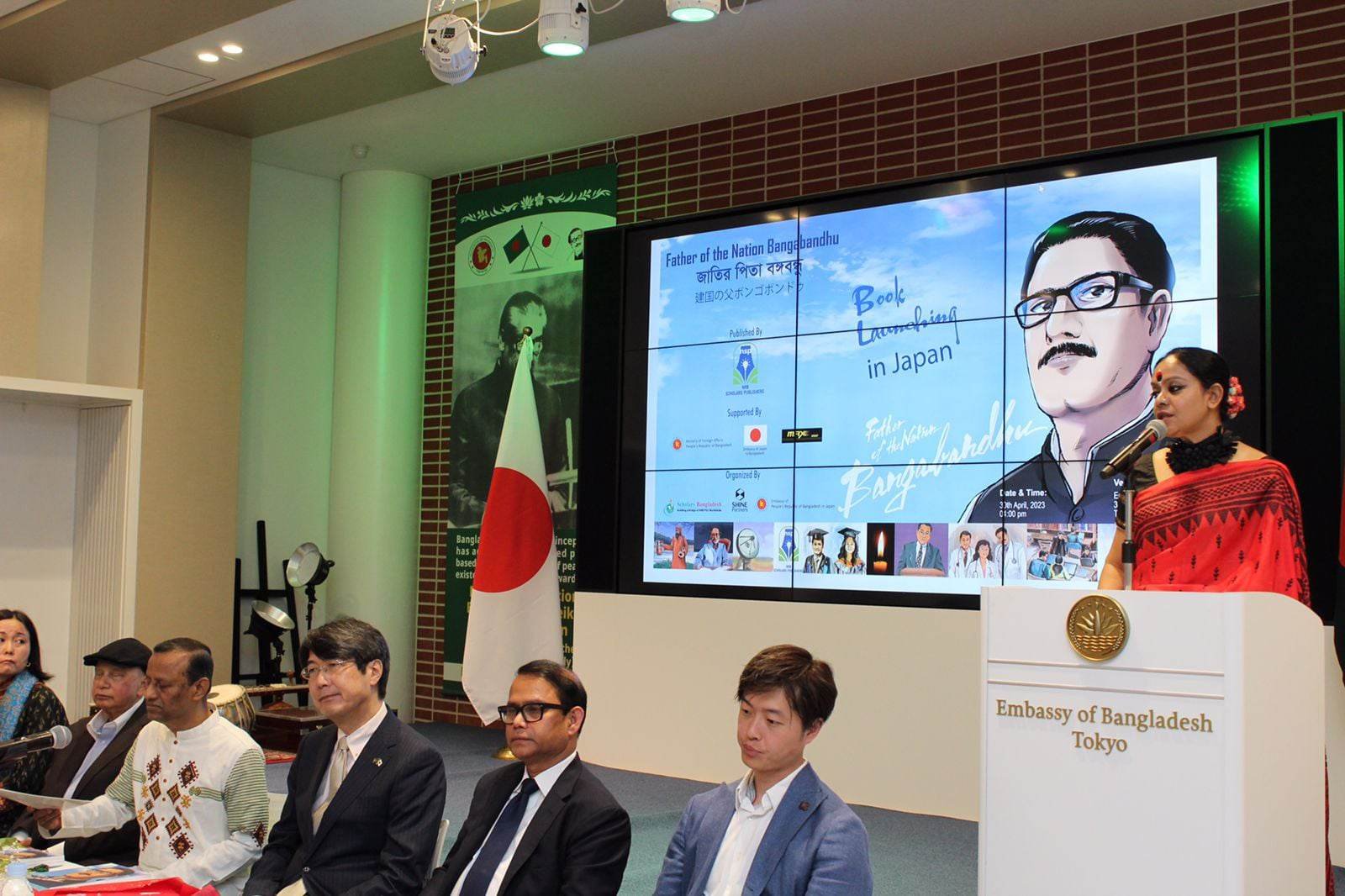 To commemorate the 50th anniversary of the Bangladesh-Japan friendship, a comic book on the struggling life of the Father of the Nation Bangabandhu Sheikh Mujibur Rahman has been unveiled.
The cover of the book titled "Father of the Nation Bangabandhu" was unveiled in the auditorium of the Bangladesh Embassy in Tokyo, the capital of Japan. This is the second publication ceremony of the book.
Ambassador of Japan to Bangladesh Iwama Kiminori was the chief guest and Bangladesh Ambassador to Japan Shahabuddin Ahmed presided the programme.
Ambassador Shahabuddin Ahmed said, "The book 'Father of the Nation Bangabandhu' has beautifully presented Bangabandhu's contribution to Bangladesh through pictures and descriptions. By reading the book, children and teenagers will get to know Bangabandhu as well as learn about the history of Bangladesh's independence."
Special guest writer and journalist Monzurul Haq said, "There has been no such comic book about Bangabandhu. As this comic book is published in three languages, it will attract the youth of Bangladesh as well as the youth of Japan. It will also help English readers to know about Bangabandhu. An animated movie from this book would add another dimension."
Chika Murakami, Head of Bangla Radio Division of Japan Broadcasting Corporation, ME Chowdhury Shamim, founder of Scholars Bangladesh Society, author and publisher of the book, Yemoto Kieta, CEO of Shine Partners Corporation Japan, co-author of the book were as special guests. Scholars Bangladesh Society co-founder and CEO Dilara Afroz Khan Rupa conducted the program.