Qatar to host Basketball World Cup for first time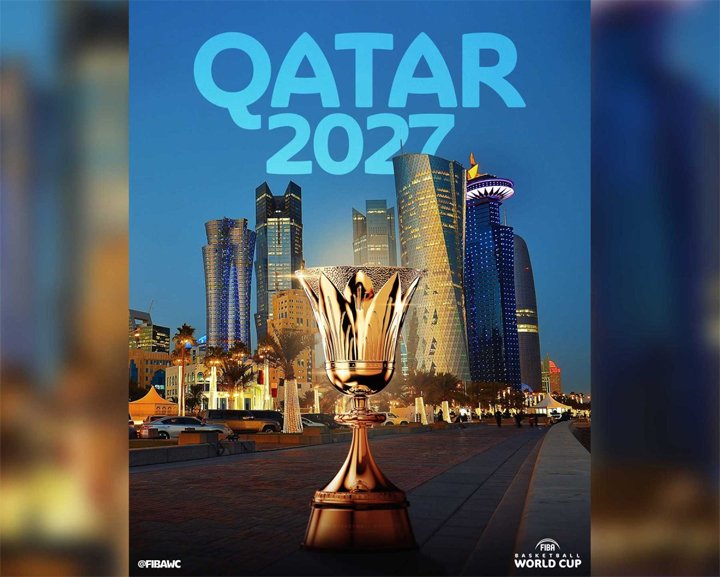 Qatar will host the next FIBA Basketball World Cup in 2027, the world governing body for basketball announced on Friday.
All games will be played in the city of Doha, with venues set to be within 30 minutes of each other.
The International Basketball Federation (FIBA) Central Board said they were "impressed by the bid and particularly the elements around the compact geographical nature, unique flexibility with tournament venue scheduling to better serve the fans, as well as an emphasis on sustainability. "
This will be the first time that the FIBA World Cup will be hosted in the Middle East and North African (MENA) region.
"While we are all looking forward to what we know will be another standout FIBA event when the action starts in Qatar, we will also enjoy the full journey to Doha. The qualification path to the World Cup has been a great success since its introduction in 2017, and we will be ready once again to follow all the action," FIBA President Hamane Niang said in a statement.
The 2023 FIBA Basketball World Cup will be co-hosted by the Philippines, Japan, and Indonesia, with the final phase set in Manila. The World Cup tips off on August 25.
Meanwhile, FIBA awarded hosting rights to the 2026 Women's Basketball World Cup to Germany, the second time that they will host the flagship tournament.
The FIBA Women's Basketball World Cup 2026 will take place during September 2026 in Berlin and will be played at the Arena Berlin and Max-Schmeling Halle.
"FIBA received interest from several National Federations to organize the next women's World Cup, confirming the unique momentum for women's basketball. After the incredible success of the last edition in Sydney, we now look forward to the biggest women's event in basketball taking place in another iconic city like Berlin," said Niang.
The FIBA Women's Basketball World Cup 2026 will be played with an expanded field of 16 teams and national teams will qualify through global Qualifying Tournaments.
Additionally, with the introduction of the new Pre-Qualifying Tournaments, to be played in 2024, there is now an increased opportunity for even more nations to participate on the road to Berlin.