BNP doesn't participate in election fearing defeat: PM Sheikh Hasina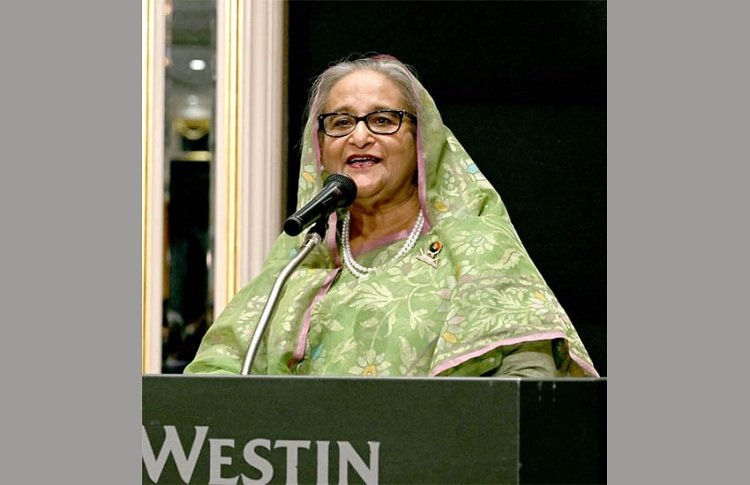 Prime Minister Sheikh Hasina on Thursday night asked how the BNP-Jamaat clique will take part in the election as they burned people to death and want no development of the masses and most importantly fear defeat in polls.
"Many people say there is no democracy in Bangladesh and the BNP doesn't take part in the elections. With which face the BNP will participate in the election as the BNP-Jamaat led 20-party alliance got 29 seats in the general election of 2008 and no question was raised about fairness. They are 20 parties, but they got only 29 seats and they later bagged one more seat in by election," she said.
The BNP-Jammat alliance boycotted the general polls of 2014 in fear of defeat, she said.
The Prime Minister made the remarks while speaking at a civic reception accorded to her by the expatriate Bangladeshis living in Japan at The Westin Tokyo.
She went on saying that the BNP-Jamaat clique had killed 500 people in arson attacks alongside burning down 70 government offices and damaging public properties in an attempt to stop holding the national elections in 2014.
"If the people have human quality, they can never burn people to death. Those who orchestrated such fatal incidents in which face they can take part in the election," she said.
Referring to stop operations of the community clinics set up across the country by the Awami League government to reach healthcare services at the grassroots, the premier said winning people's hearts is required by working for their wellbeing rather than to stop any given facilities.
She continued that Khaleda Zia said they had closed the community clinics after assuming power as the people who will take healthcare services from the clinics will vote for the Awami League.
The premier came down heavily on some people who try to say that there is no democracy in Bangladesh, saying, only they got democracy in Bangladesh when there is dictatorship, vote rigging and grabbing state power by giving 'yes' or 'no' vote in the country.