WB to continue supporting Shipping Ministry projects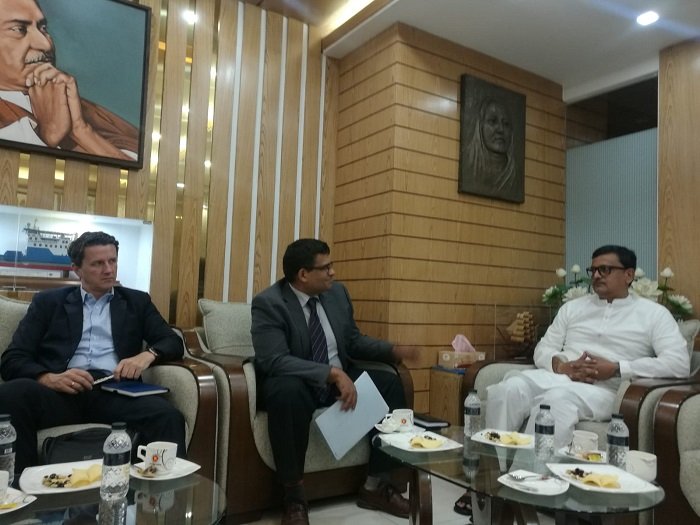 The World Bank (WB) has assured to continue their cooperation in various development projects of the Shipping Ministry.
World Bank Practice Manager for Transport in South Asia Shomik Mehndiratta made the remarks while paying a farewell call on State Minister for Shipping Khalid Mahmud Chowdhury at the latter's office today.
He said the World Bank (WB) will continue its support for automation, digitization and infrastructure development of various land ports, development of inland waterways and improvement of the Bay-Terminal of Chattogram Port.
Khalid Mahmud Chowdhury thanked the WB for extending their cooperation in automation, digitization and infrastructure development of land ports and other projects.
"We have solved various problems in implementation of these development projects jointly and got full support of World Bank's Transport Sector," he said.
The state minister also hoped that the WB would continue its cooperation in the future.
He said that Prime Minister Sheikh Hasina has given instructions to automate all land ports in the country, adding, "We are working towards that goal. In this regard, I sought the cooperation of the World Bank."
During the call on, joint secretary of the ministry Dr Rafiqul Islam Khan, World Bank's Senior Operations Officer Eric Nora, Program Coordinator Dilshad Dosani, Transport Specialist BKM Ashraful Islam and Nusrat Nahid Boby were present.