A sunny Eid morning in Sylhet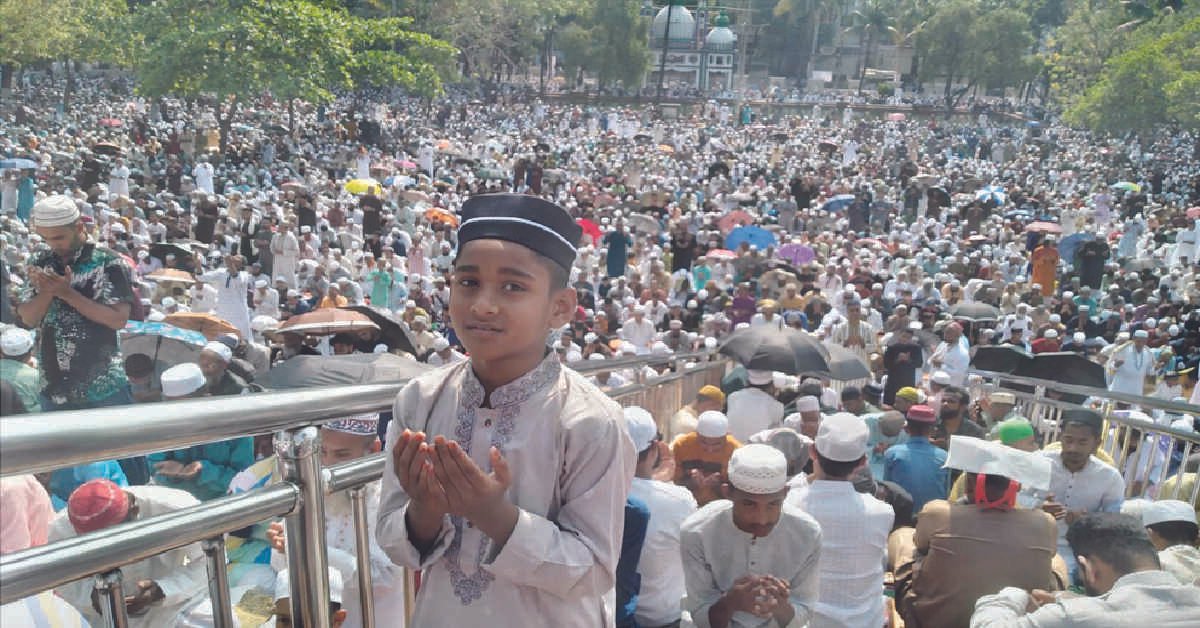 The people of Sylhet were worried about the Eid congregation in the morning due to the heat throughout the month of Ramadan and the storm during the last few days. The forecast of the Meteorological Department was also for Kalbaisakhi storm. However, the bright sun from the morning has overcome the cloud of fear.
Millions of people offered Eid-ul-Fitr prayers in the main congregation at Sylhet's traditional Shahi Eidgah. Imam and Khatib Maulana Abu Huraira of Bandarbazar Central Jama Masjid led the congregation at around 8:30 am on Saturday (April 22). Khatib of Nayorpool Jame Masjid Maulana Nazmuddin Qasemi delivered the speech.
Sylhet's Shahi Eidgah Maidan Eid Jamaat Foreign Minister Dr. AK Abdul Momen, City Corporation Mayor Ariful Haque Chowdhury, Awami League mayoral candidate Anwaruzzaman Chowdhury, leaders of various political parties, administration officials, businessmen and industrialists from different parts of the city offered prayers. Everyone united to build a Bangladesh of peace and harmony. He prayed to the Merciful.
Meanwhile, Sylhet Metropolitan Police (SMP) has taken extra precautions to keep the Eid congregation safe and orderly.
Drone cameras, CCTV cameras, surveillance, metal detectors, bomb disposal units, CRT police, uniformed and plainclothes police are on the ground for flawless security at 90 Eidgahs and 437 mosques in Sylhet city. There will be tight security in Sylhet city on the day of Eid and the day after.
Sylhet's second largest Eid congregation was held at Hazrat Shahjalal (R.A.) shrine mosque at 8:30 am. Imam and Khatib Hafez Maulana Asjad Hossain of Dargah Mosque led the Eid congregation here.
Three congregations of the holy Eid-ul-Fitr were held at Qudrat Ullah Jame Masjid in Bandar Bazar, Sylhet. The first congregation will be held at 7:30 am, the second congregation at 8:30 am and the third congregation at 9:30 am.
Meanwhile, on the occasion of the holy Eid-ul-Fitr, the Eid congregation was held at Sylhet Government Aliya Madrasa ground at 8 am.
According to the information of SMP and district police, Eid congregation was held in 3 thousand 269 Eidgahs and mosques in Sylhet city and district on Eid-ul-Fitr. Among them, the worshipers performed Eid prayers in 455 Eidgahs and 2 thousand 841 mosques.