15,000 motorcycles cross Padma Bridge in 26hrs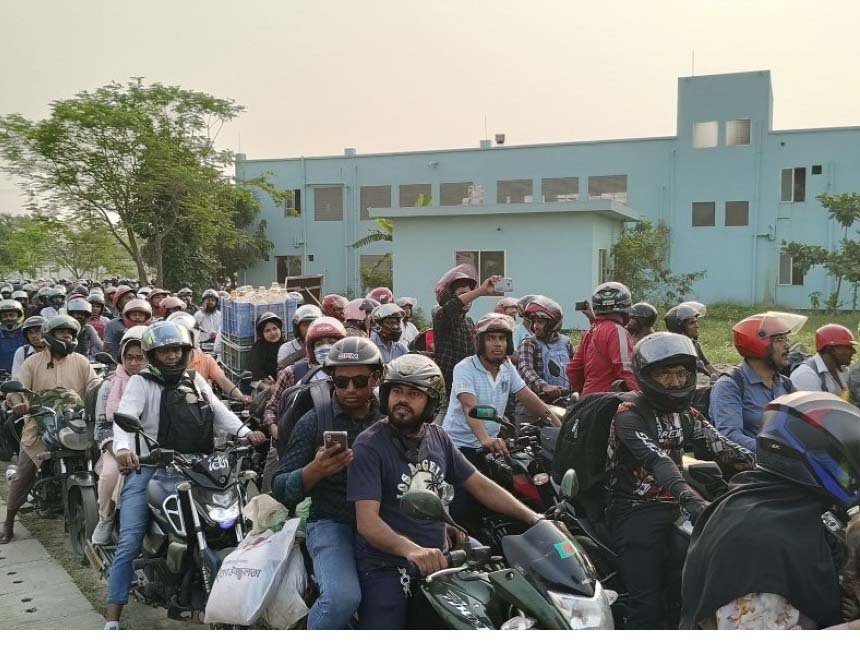 Around 15,000 motorcycles crossed the Padma Bridge in 26 hours from 6am on Thursday to 8:30am on Friday on the third day of the Eid-ul-Fitr holidays.
The Padma Bridge authorities have collected Tk 3.7 crore in tolls in the last 24 hours, said Padma Bridge Additional Director Amirul Haider Chowdhury.
He said this year's Eid journey on this route has been smooth, with no complaints of congestion from travellers.
Meanwhile, the government on Thursday has allowed the bikers to cross the bridge for Eid on six conditions.
People of 24 districts in the southwest region of the country are travelling to their destinations through the Padma Bridge, using the Father of the Nation Bangabandhu Sheikh Mujibur Rahman Expressway in Munshiganj.
On Friday morning, there was a rush of motorcycles at the Mawa end of the Padma Bridge toll plaza. Drivers were crossing the Padma Bridge smoothly, following proper directions.