Baldwin film 'Rust' to resume filming this week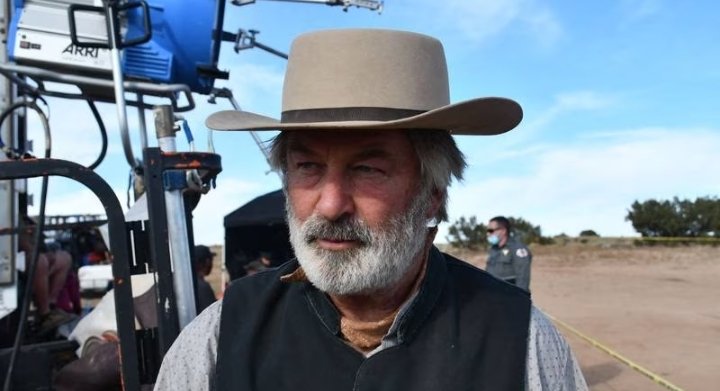 Filming will resume this week on Alec Baldwin's "Rust," producers said Tuesday, some 18 months after it was halted by the fatal on-set shooting of the movie's cinematographer.
Hollywood star Baldwin was holding a Colt .45 gun during rehearsals for the film in the southwestern state of New Mexico when it discharged, killing Halyna Hutchins and wounding director Joel Souza, AFP reports.
Baldwin was charged with manslaughter, and has pleaded not guilty.
Principal photography will resume this Thursday at a new location in the northern US state of Montana.
"The production will continue to utilize union crew members and will bar any use of working weapons and any form of ammunition," said Melina Spadone, attorney for Rust Movie Productions, in a statement to AFP.
"Live ammunition is — and always was — prohibited on set."
Producers announced in February that the low-budget Western would resume production this spring, with the deceased cinematographer's widower, Matthew Hutchins, serving as an executive producer.
Baldwin agreed to terms with the New Mexico court that will allow him to complete filming of the movie, including a ban on his using guns or drinking alcohol.
Director Souza, who is also returning, said in a statement at the time: "Though bittersweet, I am grateful that a brilliant and dedicated new production team joining former cast and crew are committed to completing what Halyna and I started."
"My every effort on this film will be devoted to honoring Halyna's legacy and making her proud. It is a privilege to see this through on her behalf."
A documentary will also be made, covering Halyna Hutchins's life and the completion of the film.
Both Baldwin — a co-producer as well as lead actor — and the film's armorer Hannah Gutierrez-Reed, who was responsible for the weapon on set, are facing charges of voluntary manslaughter.
If found guilty, they face up to 18 months in jail and a $5,000 fine. A weeks-long preliminary hearing is set to begin in early May.
Baldwin, 65, has repeatedly said he was told by the crew that the gun was not loaded.
Dave Halls, the film's safety coordinator and assistant director, who handed Baldwin the loaded gun, agreed a plea deal with prosecutors and was sentenced last month to six months' probation.
The accident sent shockwaves through Hollywood and led to calls for a total ban on real guns on set. Industry experts have said there are already stringent safety rules in place, but that they were ignored.