City dwellers urged to be extra cautious during Eid vacation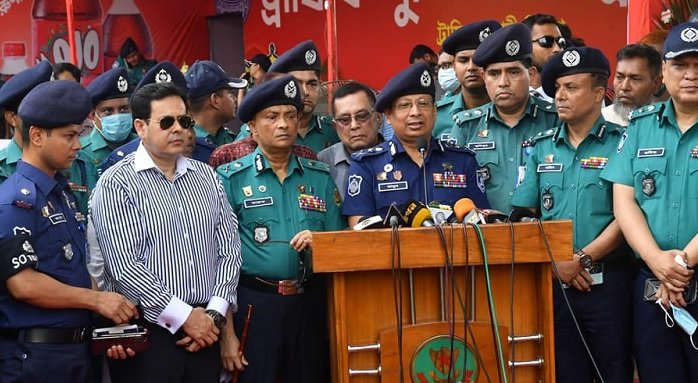 Inspector General of Police Chowdhury Abdullah Al-Mamun has urged the city dwellers to be extra cautious about their belongings before leaving for their home districts for the Eid-ul-Fitr vacation.
"You need to be extra cautious . . . you either take your cash, jewellery and other valuables with you or leave those with your relatives staying in the city before leaving for your home districts," IGP told a press conference at the Sayedabad bus terminal on Wednesday.
The police chief also urged home-bound passengers not to consume any food item given by strangers or co-passengers.
About the recent fire incidents in clothes markets, he said police are closely investigating into the fire incidents.
"It is being investigated whether there is any sabotage involved. If anyone is found guilty, they will face strict action," he added.