Massive fire at New Super Market, 30 units working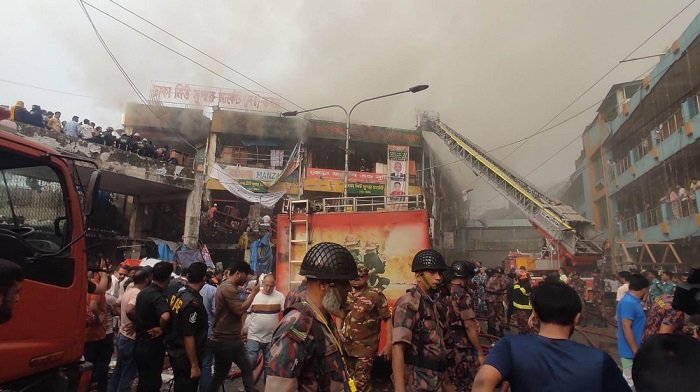 A massive fire broke out at New Super market in the capital early Saturday.
A total of 30 firefighting units are trying their best to bring the blaze under their control though four hours have passed.
Members of Bangladesh Army, Navy, BGB and Air Force reached the spot to help the fire service.
It was learnt that the fire originated at the New Super Market around 5:40am. At first one unit went to the scene. Later, 29 units joined one after another.
Some traders tried to get their goods out of the market, but many shops were totally burnt down.
The cause of the fire could not be known immediately.
Earlier on April 3, a devastating fire burnt down Bangabazar Shopping Complex.