Democratic system strengthens under PM's leadership: Quader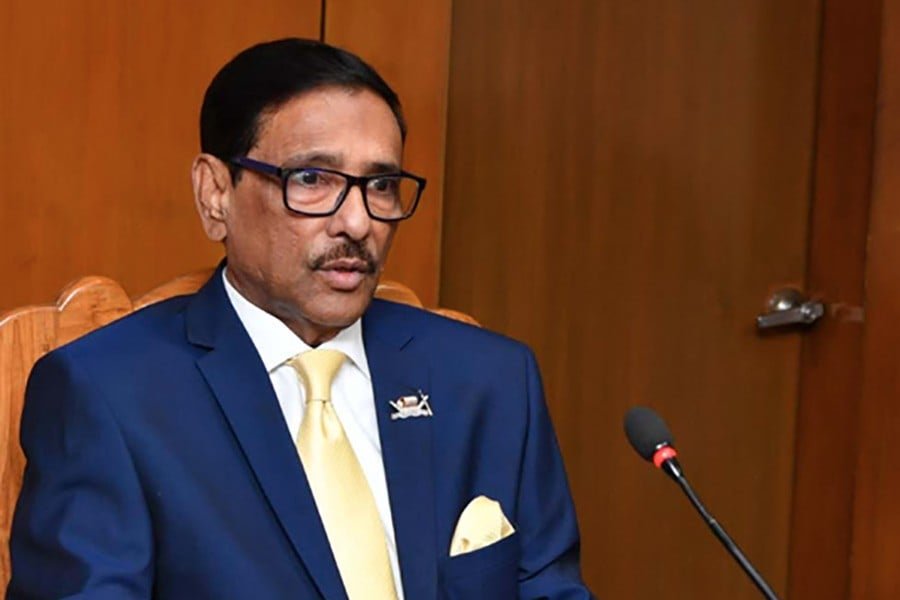 Awami League (AL) General Secretary Obaidul Quader on Wednesday said Bangladesh is a liberal democratic country and its democratic system has been consolidated under the leadership of Prime Minister Sheikh Hasina.
"The incumbent government led by Bangabandhu's daughter is working to establish the people's rights in line with the country's constitution and laws. All the activities of the government are being conducted keeping in mind the hopes and aspirations of the people," he said in a statement.
Quader, also the Road Transport and Bridges Minister, said BNP was born at the hands of military dictator Ziaur Rahman, who captured the state power illegally and at gun point. While the party's secretary general of that party Mirza Fakhrul Alamgir has made the democratic system confused for the lust of power, he added.
Even Mirza Fakhrul has lost the minimum knowledge of understanding about the difference between the monarchy and democratic system of the government, he said.
The AL general secretary said Fakhrul and other BNP leaders, who are loyal to killer Tarique Rahman, are chanting the mantra of monarchy in a subconscious mind after being hostage to the clan system.
They (BNP leaders) have been trying to impose their own helplessness and subjugation on the common people, he said.
Quader said the dream of Digital Bangladesh that Prime Minister Sheikh Hasina showed to the country's people is now visible reality.
Claiming that Digital Bangladesh was established under the visionary leadership of Prime Minister Sheikh Hasina, he said that the Digital Security Act was enacted in many countries to ensure digital security apart from ensuring the security of information stored on digital platforms.
In continuation of that, the road transport and bridges minister said the Digital Security Act was enacted in Bangladesh as well but there is no intention to harass anyone applying the law.
"As BNP is involved in plots against the interest of the country and its people is using digital platforms to spread propaganda against government, the party has been opposing this act politically," he said.
Quader said the Awami League has made the most sacrifices and struggled for a long time to establish the democratic rights of the people in the country.
Under the AL's leadership, he said, the country's independence, democracy and progress have been established through a long movement and struggle.
Under the leadership of AL President Sheikh Hasina, democracy was restored in Bangladesh crossing the boundary of military reign, the AL general secretary said, adding that as a result, the people's rights to vote and food have been established here.
The journey of establishing the rights of the people and improving their destiny is moving forward under the leadership of Sheikh Hasina, he said.