Rahul Gandhi jailed for 2 yrs in defamation case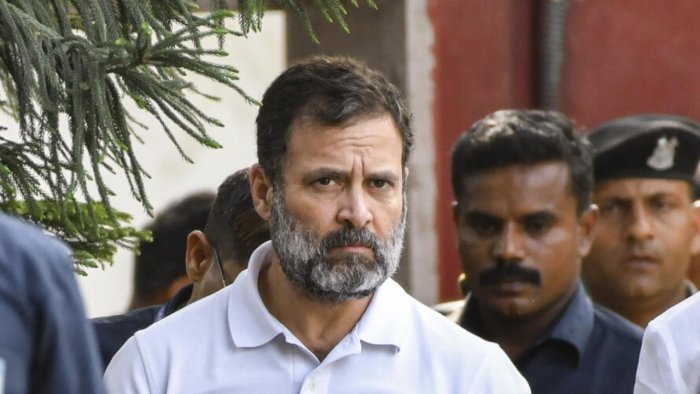 Indian Congress leader Rahul Gandhi has been convicted by a Surat court on Thursday which sentenced him to 2 years in jail in a criminal defamation case over his alleged remark during the 2019 Lok Sabha election.
Rahul Gandhi at a rally in Karnataka's Kolar wondered how come "all thieves have Modi as the common surname". Rahul Gandhi was present at the court when the verdict was announced.
The Wayanad MP also got bail after the court pronounced the order after paying a bail bond of ₹10,000, according to Hindustan Times.
As a sitting MP, he will not face disqualification immediately and he has 30 days to appeal against the order.
The case against Rahul Gandhi was brought by Gujarat minister Purnesh Modi. The final arguments in the case resumes in February 2023 after the Gujarat high court vacated the interim stay it had imposed on the proceedings in March 2022 on the complainant's plea demanding the personal appearance of Rahul Gandhi.
Rahul Gandhi's lawyer defended that the proceeding was flawed from the beginning as the legal procedure under Section 202 of the CrPC was not followed. Rahul Gandhi's lawyer also argued that Narendra Modi should have been the complainant in the case as Purnesh Modi was not the target of Rahul Gandhi's speech.
The case against Rahul Gandhi was filed under Indian Penal Code Sections 499 and 500. Under Sections 499 and 500, a punishment with simple imprisonment for a term which may extend to two years, or with fine, or with both, are mentioned in the Indian Penal Code.