Death of an imam while delivering waj mahfil in Kulaura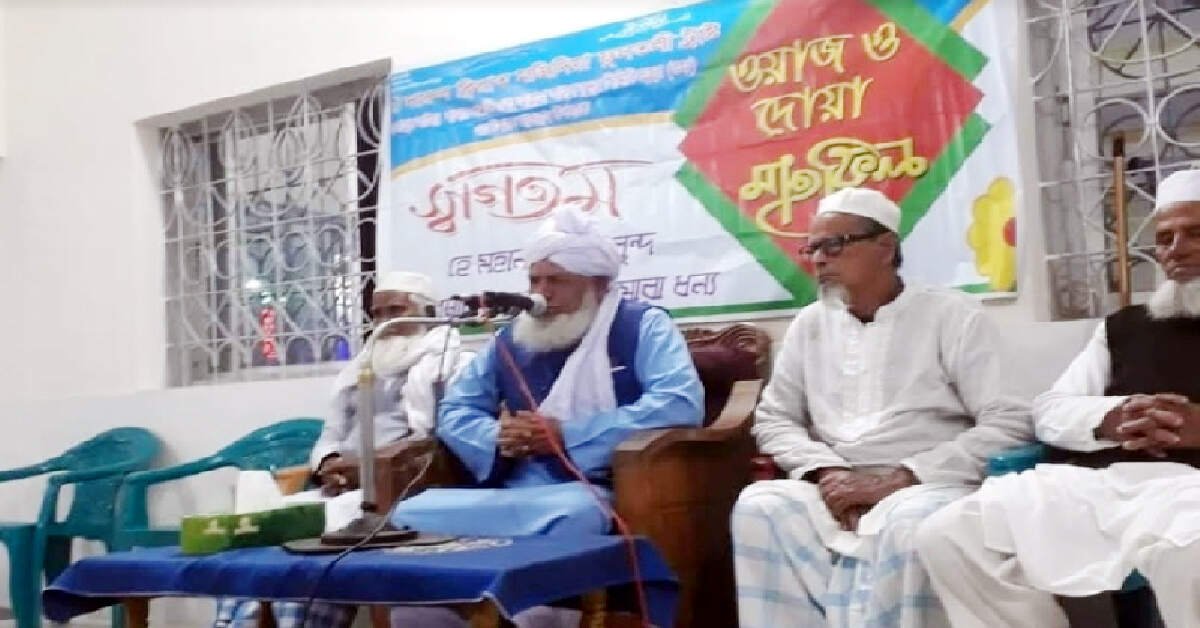 An imam named Maulana Abdul Malik Al Mansuri (68) fell to his death on the stage while addressing the worshipers at a waj mahfil in Kulaura, Moulvibazar. The incident took place on Tuesday (March 21) around 10 pm in Brahmanbazar Union area of the upazila. He is the imam and khatib of Baitul Mamur Central Jame Masjid of that union.
Locals said, Maulana Abdul Malik Al Mansuri went to present the chief guest at the preparatory annual waj mahfil of Darul Kerat Majidia Fultali Trust at Rajapur Jame Masjid of Brahmanbazar Union on the occasion of upcoming Ramadan.
At that time, while reciting Durood Sharif, he lost consciousness and fell on the mic. Later, he was quickly rescued from the party and taken to the Muslim Aid Community Hospital in Brahmanbazar, where the doctor on duty declared him dead. Meanwhile, the death of that imam has cast a shadow of mourning among the worshipers and scholars of the entire upazila.
Chairman of Brahmanbazar Union confirmed the death Mamdud Hossain said that the imam was speaking as the chief guest at the annual waj mahfil in his village mosque. Within a couple of minutes of starting the waz, he collapsed.