Real Madrid outcast Hazard 'caught in a spiral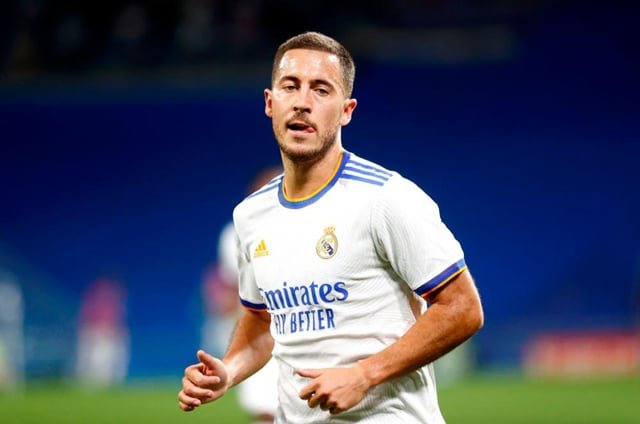 Real Madrid forward Eden Hazard says he is "caught in a spiral" and only game time with the European champions can lift him out of it.
The 32-year-old has not played a minute for Madrid in La Liga or the Champions League since the World Cup however.
Signed from Chelsea in a blockbuster deal in 2019, he has a year left on his contract.
"The only thing that can lift me out of this spiral is game time and even then I know I won't be scoring five goals in my first game, AFP reports.
"I don't speak with the coach," the player conceded of his relations with Carlo Ancelotti when interviewed on Belgian television.
"I want to stay here and prove I can still play football, which some people doubt."
Hazard said he wanted to stay at Real and would not leave in the next transfer window even if some of his teammates were advising him to move on.
"I'm not asking for a full game, I just want to feel useful," said Hazard, who stepped down from international football with Belgium after the World Cup.