Seven-member probe body formed over fire at Rohingya camps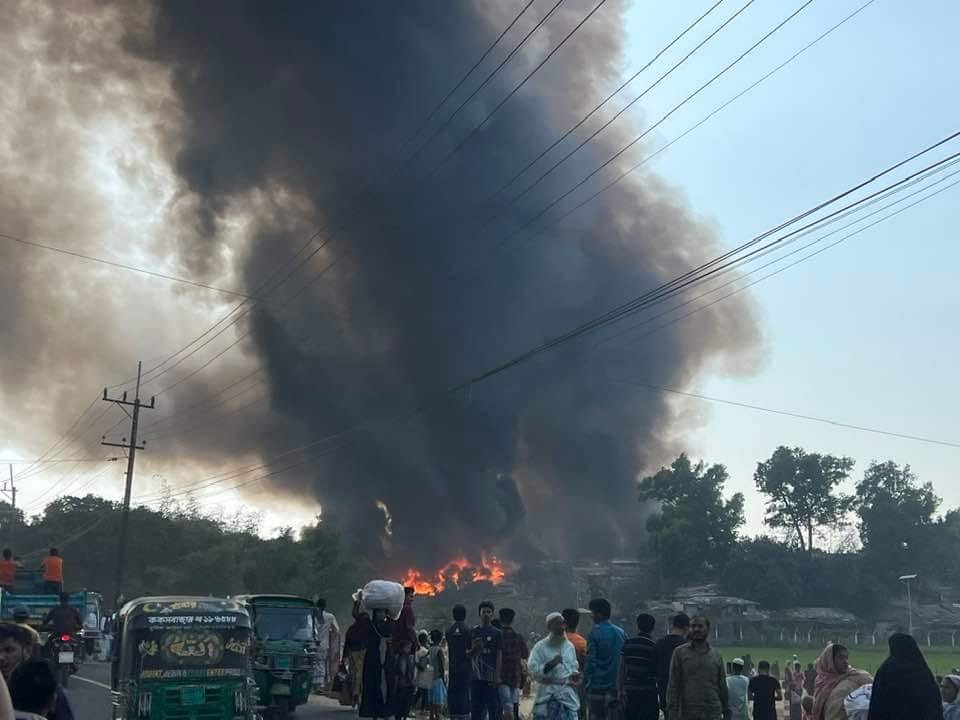 A seven-member probe committee was formed on Monday to identify the cause of the fire at Balukhali Rohingya camps in Ukhiya upazila of Cox's Bazar on Sunday.
Additional District Magistrate (ADM) of Cox's Bazar Abu Sufian will lead the committee which consists of representatives from Refugee Relief and Repatriation Commissioner's office, fire service, APBn, police and other agencies concerned.
ADM Abu Sufian said the committee will have to submit the investigation report in the next three days.
Refugee Relief and Repatriation Commissioner Mohammad Mizanur Rahman said the rehabilitation work for 12,000 Rohingya people, who were affected during the fire, has started since morning.
The International Organisation for Migration (IOM) will build temporary homes for the homeless Rohingyas while the United Nations agency WFP is providing emergency food assistance.
A team is working to identify the estimated extent of the damage caused by the fire. No casualties were reported in the incident, he said.
Mizanur Rahman said total five medical teams are providing services to the Rohingyas at the site, where 90 community health workers are also working.
District administration, police APBn and other agencies concerned have already visited the spot on Monday morning to investigate the fire incident. Rohingyas at the camps claimed that the fire incident was an act of sabotage.
Additional Commissioner of Refugee Relief and Repatriation Mohammad Shamsuddouza said the detailed would be available after the investigation.
Meanwhile, a devastating fire broke out at a house of Block-B at Camp-11 at Balukhali around 3pm on Sunday and soon spread to three other camps. The fire was doused after three hours of frantic effort by the fire fighters and locals.
Around 12,000 Rohingyas have been affected as 2,000 houses were gutted in the fire.
Earlier, a massive fire broke out at the Rohingya camp on March 22, 2021. Eleven people died and 500 injured and 9,000 shanties gutted during the incident